The Waugh family's Public House Management Group yesterday hosted an exclusive 'Rugby Luncheon', raising $125,000 for the Sydney Children's Hospital Foundation.
Guests dined on French bistro cuisine curated by PHMG group executive chef Guillaume Brahimi while enjoying talks by rugby greats including George Gregan, Phil Kearns and Nathan Sharpe. The day was MC'd by TV personality Tony Squires.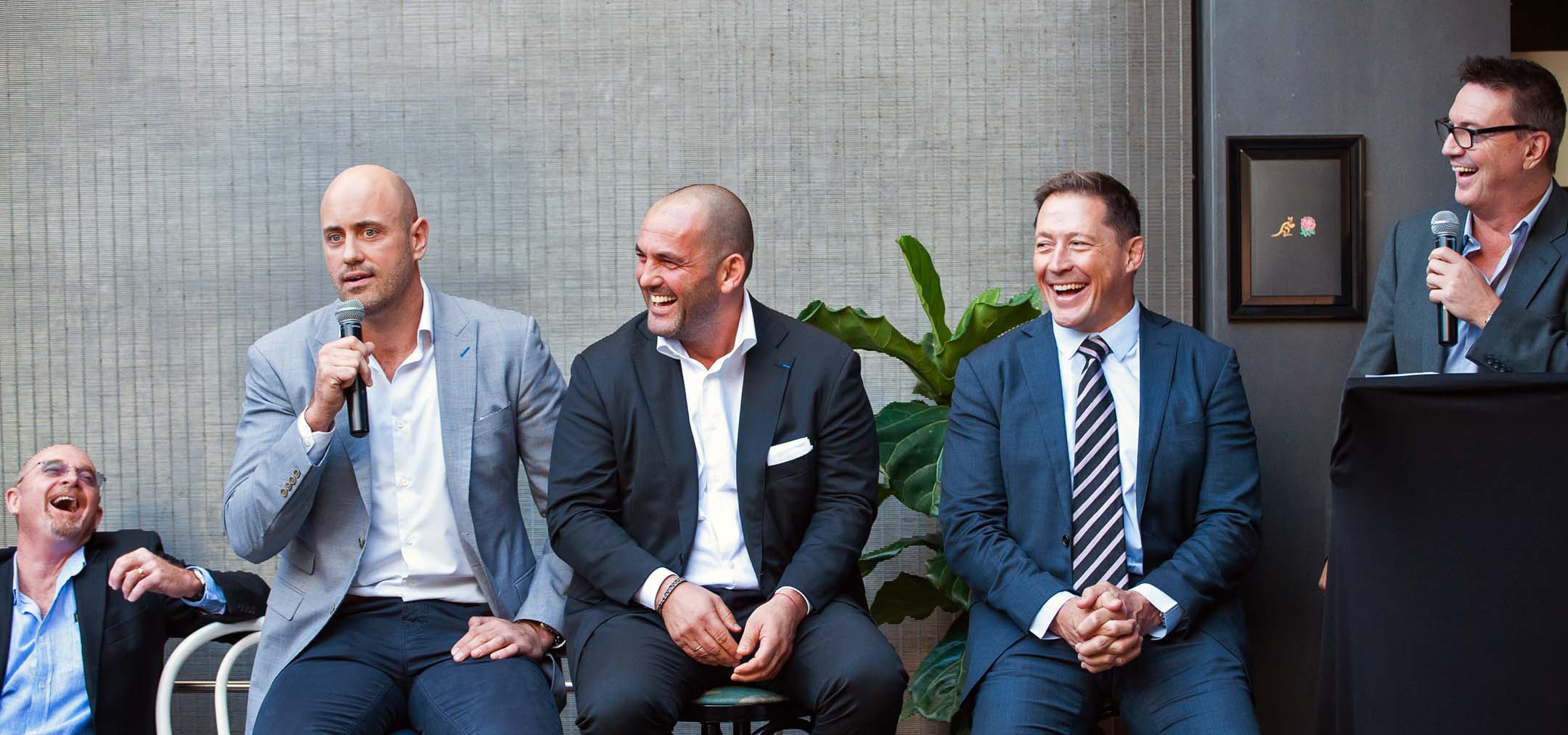 The fundraising centred on the auction of prizes by Mitchell Waugh's PHMG and the Australian Golf Club, with outstanding money-can't-buy initiatives produced by the hosts.
The first auction prize, valued at $20,000, was transport and dinner for 20 across the group's eastern suburb venues, starting with canapes and drinks at The Royal Hotel Paddington, then dinner in the Four In Hand's private dining room, dessert at Bistro Moncur and finally cocktails at The Woollahra Hotel.
Capitalising on their celebrity chef's appeal in a gastro market, the second auction was an exclusive dinner for 10 cooked by Guillaume Brahimi himself in the winner's own home. This also had a value of $20,000 nominated.
Wallets opened and hands shook as hoteliers such as the Woollahra's previous owner, Pat Ryan, and new owner of the Trinity Bar, Peter Calligeros, mingled with Mitchell and Ashton Waugh and more distinguished guests such as Luke Ricketson, Kurtley Beale, Anthony Bell, and Geoff Huegill, and key supplier contacts Coca Cola Amatil, Carlton & United Breweries, Global Gaming and Ray White.
"The event was as good a charity lunch as I've had the pleasure of attending," Ray White Asia-Pacific director Andrew Jolliffe told PubTIC.
"The food was exceptional, and the assembled panel of guests was most entertaining. To raise $125k for such a worthwhile cause over a single lunch is simply outstanding."