New proprietors of the Patonga Hotel, the Boathouse Group, have closed the pub for an overhaul and are auctioning off its famous America's Cup bar that once graced the Sydney Hilton.
Andrew and Pip Goldsmith have built the successful Boathouse Group, with its collection of custom licensed venues based in a relationship with sea-living.
In September 2017 they bought the famed Patonga Hotel, which looks south over Pittwater across to Palm Beach, with designs to redevelop it into the collection.
On Sunday they closed the Hotel to begin its rejuvenation, with plans to reopen in Spring and hopes to retain the popular "relaxed beachside" atmosphere.
"The interiors needed a freshen up," offers Andrew. "We are replacing the kitchens and bar in order to create a better product, which will cope better during peak times.
"We are making more space indoors, as well as more wet weather seating options."
The new layout does not leave room for the impressive 6-metre timber bar that has served as its sole serving point since the Hotel was constructed by original owner Robert Osborn, who purchased it along with other iconic items from the Hilton's America's Cup bar when it was refurbished.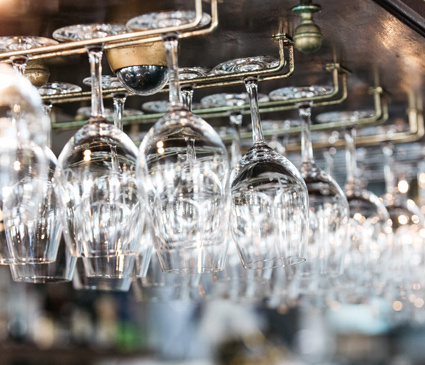 The U-shaped bar was designed to have patrons sit around it, but at the Patonga it was mounted on a sandstone base. Despite its appeal and heritage, it does not perfectly suit the Patonga's use as a service area.
The Goldsmiths have decided to sell off the historic bar and its brass glass racks, with all proceeds going to the Patonga Volunteer Fire Brigade.
"I hoped that a pub or bar somewhere, or perhaps a sailing enthusiast, may have a home for this unique timber bar," offers Andrew.
Other memorabilia also obtained by Osborn will be retained, such as the bell that has been rung as a tradition to announce last drinks every day, and some decorative glass panels.
But the bar itself is now on EBay, and work has begun to reinvent the Patonga, culminating with its renaming to the Boathouse Hotel Patonga.
"Hopefully the work we do over winter will make a visit to us worth the journey, whether it is from Sydney or the Central Coast," says Andrew.
The fundraising auction sale of the Patonga's America's Cup bar and glass racking can be found here, closing Tuesday 8 May.
Note: the Boathouse Group's builder will be onsite to assist in the dismantling and removal of the bar.