One of Australia's most profitable and populous pub 'burbs continues to set the bar, with Solotel's commemorative relaunch of Paddington Inn coinciding with two new Hats for the area.
Solotel formed 30 years ago when Bruce Solomon purchased landmark corner pub the Paddington Inn, on Oxford Street. Over the next decade it largely led a new era of hotel dining and employed a swag of talented chefs including Steve Manfredi, Paul Merrony and a young Matt Moran – who returns now as director in the reimagined business.
On Wednesday night an enthusiastic crowd of movers and shakers packed the Paddington Inn, to watch Moran and both Bruce and his daughter Anna Solomon reopen the famous pub and re-join "another fabulous precinct of this wonderful town" (Bruce Solomon, below) after a six-month refurbishment and repositioning.

The main entrance opens to the large island public bar, topped with decorative racks of spirits within fine joinery cabinets that tie in with the booth and table seating around the room. The aim was to embrace a sense of a traditional, darker front bar.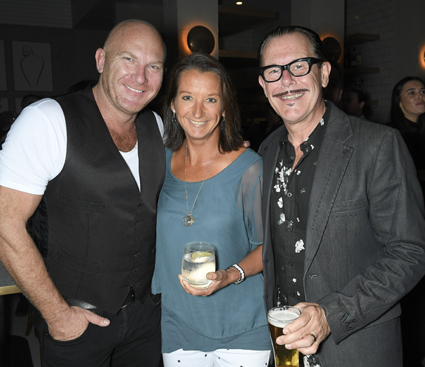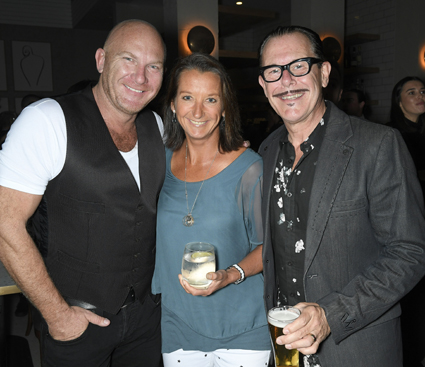 Heading north, the rear of the hotel has been transformed into an elegant dining-dominated space intended to reflect the modern addition of the classic Paddington terrace, with an open-plan kitchen facing an intimate casual setting with a range of seating arrangements.
Star of the kitchen is up-and-coming chef Justin Schott, who has cut his teeth in a number of high-end Sydney restaurants, but joins the Solotel team in Paddo at a key time.
On Tuesday, the Sydney Morning Herald released its 2017 Good Food Guide. Paddington pubs are no stranger to this list, but the latest brought two newcomers to an honourable field.
Merivale's newly reopened The Paddington debuted with a fine new Hat for its foodservice based around aromatic rotisserie chicken. Now operating a string of acclaimed eateries, Merivale further stamped its dominance on Sydney dining this year, with an amazing six venues currently Hatted, also including restaurants Mr Wong, Bistrode CBD, Felix, Ms.G's and a continued two Hats for Est., in the Establishment Hotel.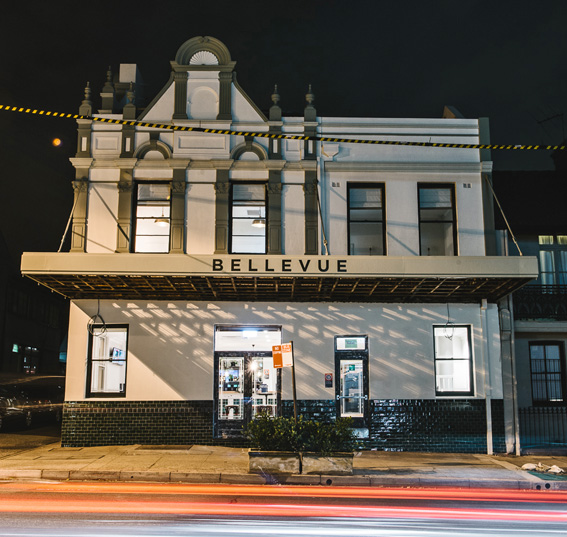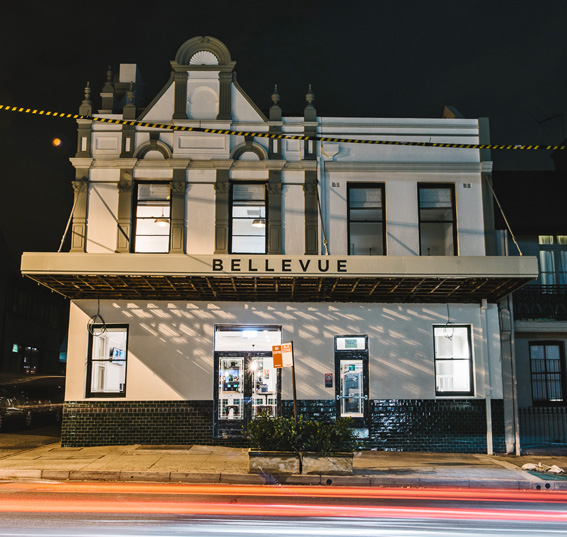 Steven Speed's newly refurbished Bellevue Hotel also took a Hat, nailing its intent with last year's overhaul to sustain the gastronomy reputation of its past, with Mr Bistro Moncur, Damien Pignolet. Speed's WDS Group planned an innovative foodie haven within the historic 1880s pub.
"The brief was to offer a more refined dining experience within a relaxed and casual environment, follow seasonal trends to ensure our customers were kept excited about what's coming next whilst retaining their favourite dishes – or in more simple terms, the food, service and ambience needed to be outstanding, consistent and keep ahead of current trends," Speedy told PubTIC.
"We built a team around that brief, and they delivered."
In earning the 2017 Good Food Guide Hat, the veteran publican praised the contributions of key staff, head chef Michael Tran and restaurant manager Franka Marlow.
"They have both kept their eye on the goal – which was not only the 1 Hat status, but exceeding customer expectations," said Speed. "The food and service are both outstanding, and it is a credit to both of them not to mention their respective teams."
Paddington has been at the forefront of the gastro pub scene for years, championed by Bistro Moncur in the Woollahra Hotel, and by the Four In Hand, under the tutelage of Colin Fassnidge.
The succession of recent big-ticket sales in the area, including the Waugh's hat-trick last year and the Bayfield's purchase and transformation of the Light Brigade, set the tone for the eastern Sydney precinct to continue to lead the way.