Outback institution the Birdsville Hotel is up for sale – a mere 1,600 kilometres west of Brisbane, and central to Australia's heart.
The picture-postcard heritage-listed sandstone pub adorns Adelaide Street in the far western Queensland town on the edge of the Simpson Desert, just 13 kilometres from the South Australian border, and 1,200 kilometres north of Adelaide.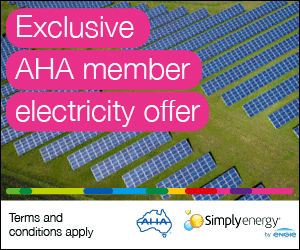 Built in 1884, it is one of the icons of the red centre, and home base for the annual pilgrimage of around 9,000 people who come to the Big Red Bash Music Festival in July, and the hoards that come to watch and behold the Birdsville Races, in September.
Aussie entrepreneur Dick Smith once almost-owned the pub, agreeing to buy it for $62,000 in 1979 – one day before the Hotel went up in flames. The deal subsequently fell through, but Smith says he will be taking another look – telling Commercial Real Estate he plans to 'talk to Singo' [Australian Pub Fund owner John Singleton].
"It would be such a disappointment if it didn't sell to an Australian," poses Smith.
The famous Birdsville Hotel is currently owned by cattle farmer David Brook and close friend Kim Fort. Brook's grandmother owned it from 1920 into the 1940s.
When the pub was destroyed by fire in 1979, Brook bought it back into the family, restoring it with a place for families in mind, offering quality food and accommodation. It returned to become an award-winning destination venue, winning the Tourism & Events Queensland title of Best Outback Pub three consecutive years.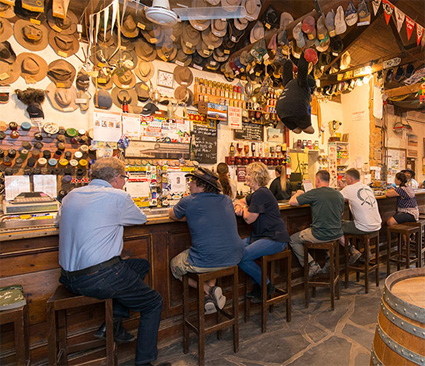 The sprawling property includes 27 motel units near the main building, two detached residences, an industrial block, and an aviation fuel supply operation.
The diverse business is operated completely under management and expected to attract interest from buyers around the country and from overseas.
Knight Frank's Russell Iles and Guy Bennett are marketing the asset in conjunction with Darren Steele of Steele & Associates Hotel Brokers.
"It's a true Aussie icon, and one that many people around the world have heard of, so we anticipate there will be interest from investors and those looking to own and operate their own hotel in Birdsville," reports Bennett.
"The tourism sector in Queensland is also strengthening, with international visitors up by 5.5 per cent and domestic visitors up by 2.6 per cent, with spending around six per cent more in the year ending March 2018, according to Tourism & Events Queensland."
The freehold going concern of the Birdsville Hotel and associated businesses is being offered for sale vis Expressions of Interest, closing Thursday, 20 September.