Oscars Hotel is parting with two of its city-fringe pubs to hone its focus on other large-format assets.
Both located on bustling Parramatta Road, the Annandale Hotel and the Camperdown Hotel suit market appetite for thriving leaseholds with balanced business.
Speaking to PubTIC, Oscars general manager Damien Cameron hinted at 'big announcements' in coming weeks concerning some of the group's large investments in greater Sydney, such as its entertainment and business-focused "super-pub" in Sydney's west, The Warwick.
"The sale of these smaller leasehold Hotels will allow us to focus on our overarching objectives of achieving best practice at our larger assets – to which we look to continually improve.
"We have a lot of new and exciting projects in the pipeline planned over the next 18 months, and our emphasis will be on delivering these projects whilst also strengthening the position of the freehold assets that have been in the portfolio for many years that continue to perform."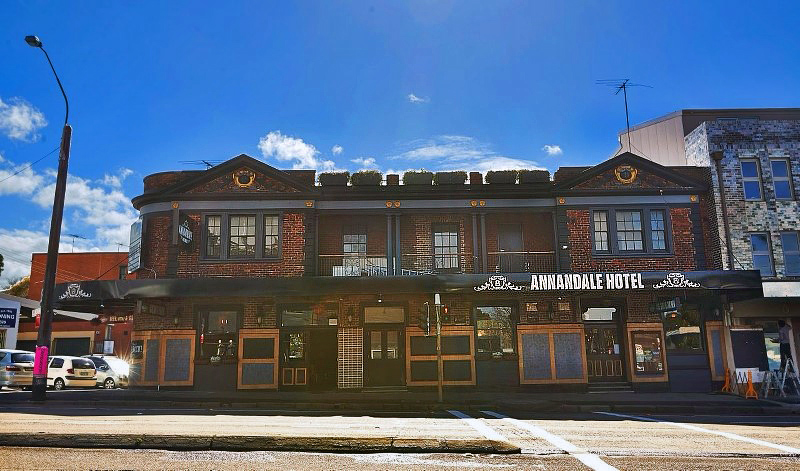 The Annandale has a long history as a hub of live music and has been extensively refurbished since Oscars purchased it in 2013.
Formerly operated by the Rule brothers, it became a victim of the dwindling 'sticky carpet' pub appeal and fell pray to a local resident movement against its late-night bands. Still equipped with its live entertainment backbone, the pub now also boasts a successful bistro, beer garden and 14 accommodation rooms and stable, consistent revenue.
Just a little closer to the CBD, opposite Sydney University and its approximately 50,000 students, the Camperdown is a popular local, with 10 EGMs drawing nearly $30k weekly profit, a bistro and an upstairs function room.
The pubs are being marketed by Ray White Hotels, which suggests owner-operators would reap the benefits of the successful group's efforts in the entry-level venues.
"The current low interest rate environment has increased demand and consequently the capital values of freehold hotels so much now that the entry point for a Sydney Metropolitan Hotel is out of reach for many purchasers," Ray White's Blake Edwards told PubTIC.
"The relatively low purchase price when compared with freehold hotels, and the scarcity of leasehold opportunities coming onto the market, has made leaseholds sought after commodities.
"Oscars Hotels is looking to divest of these smaller operations to focus its energy on some of its larger investments."
Both the Annandale and Camperdown Hotels are being sold via Expressions of Interest campaigns, ending Thursday, 2 June, 2016.