CUB has consummated its rebirth of the old Tooth's brand, with a successful tasting launch hosted by one of the original brewer's pubs.
Tapping squarely into the increasingly sophisticated beer drinkers' preferences, the Good Beer Company (GBC) operates the Keg & Brew near central, which still sports the original Tooth's tiles on the exterior.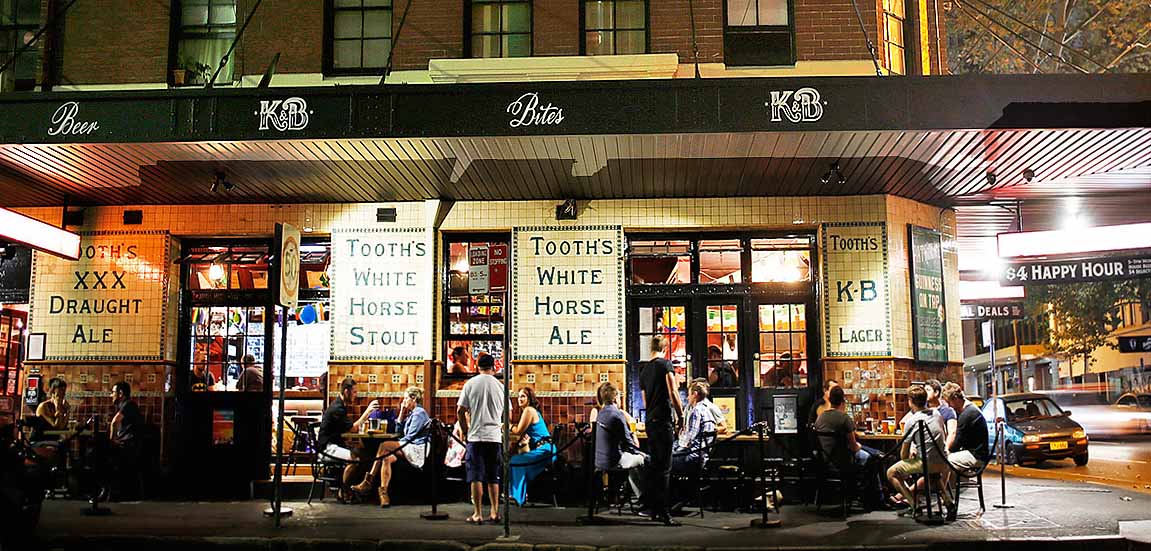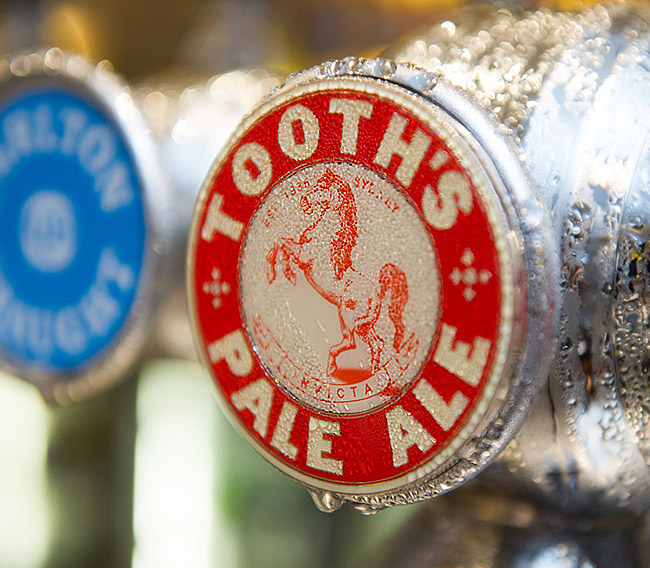 Wednesday night saw plenty of the K&B's loyal beer tasters turn up for some free sips of Carlton & United Breweries' re-launched Tooth's label Pale Ale.
"We love our beer – especially when there is a bit of local history involved," GBC group operations manager Dan Ryan told PubTIC.
"Being so close to the old brewery, we were naturally interested to hear about the revival of Tooth's Pale Ale.
"The Keg & Brew has a rich shared history with Tooth's. We've kept and restored the old Tooth's Lager tiles on the exterior, and plan to run Tooth's on tap at all of our venues in the new year."
According to records, Tooth's Pale Ale was produced from around 1850 at the Kent Brewery, which the Tooth family established in 1835. First in draught, then in bottle from the 1870s, until 1915. In 1918 TB Pale Ale ('Tooth's Brewery') was launched, and stayed in the market until 1934.
CUB brewer Scott Vincent spent some of his early career working at the original Kent Brewery, and says the goal with Tooth's Pale Ale was to produce a modern beer, but one that captures some of the elements of a pale ale from the era.
"Making a beer in the exact style of an old style brew wouldn't work, but we believe that by taking cues from what the original would have been and giving it a modern tweak, it will resonate with drinkers."
In pursuit of this, the re-release uses East Kent Golding hops from Kent in England, the home of the founding Tooth's family, which make it light, refreshing and on-trend easy-drinking Pale Ale.
GBC also operates the Dove & Olive, also in Surry Hills, which is hosting an intimate dinner with "the Tooth's team" this Monday night. Tickets are still available.