The former operators of Bar Coluzzi in Darlinghurst have been hit with fines of more than $97,000 after being found guilty of forcing a 457-visa worker to repay a portion of her salary.
The Victoria Street bar-café had sponsored a skilled Italian worker to be employed for 40 hours per week on a full-time contract of $56k per annum, plus superannuation.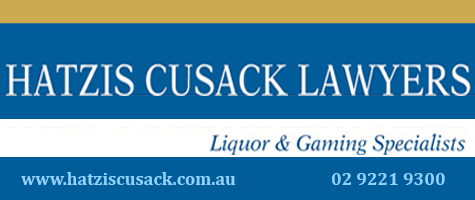 But each week, the worker was told she must repay $218 in cash, as the business could not afford to pay her salary in addition to tax and super contributions.
The Fair Work Ombudsman (FWO) investigated a complaint, finding the worker had been actually working 54 hours per week, and that parent company Robit Nominees P/L had requested she repay nearly $14,000 over the time of her employment, from August 2014 to November 2015.
The Ombudsman also discovered she had been underpaid annual leave entitlements, penalty rates and overtime, amounting to a total shortfall of $39,686.
The matter appeared before the Federal Circuit Court, which found the business had breached the Fair Work Act (Subsection 325(1)), Judge Nicholas Manousaridis noting the weekly cash-back request had sought to make the worker believe she was being paid her lawful entitlements, relying upon her vulnerability as a visa worker.
The ruling cited the Act, saying "an employer must not directly or indirectly require an employee to spend any part of an amount payable to the employee in relation to the performance of work if the requirement is unreasonable in the circumstances"
For its part, Robit Nominees cooperated with the FWO investigation, and eventually paid the worker her full entitlements, a year after she resigned. The company received a ten per cent discount to penalties received for admitting liability; the business required to pay $87,345, and a former director an additional $9,720.
Robit Nominees P/L was put into liquidation in October, and Bar Coluzzi has been purchased by new operators.
"We treat very seriously cases where employers take advantage of the power imbalance they have over vulnerable migrant workers by cheating the workers out of their basic, lawful minimum entitlements," said the FWO's Kristen Hannah, in a statement.
"It is hard to see a legitimate reason why an employer would require employees to be regularly paying back significant parts of their wage, and I am concerned that cash-back schemes are being utilised by unscrupulous operators in an attempt to get around record keeping laws and disguise serious underpayment of wages."
Andrew Jewell of McDonald Murholme advised Smart Company that cash-back schemes are generally illegal, even if an employee is ultimately being paid the minimum wage, as government offices such as the ATO are being deceived.
Jewell reports a greater number of visa workers are speaking up about potential infringements, which he believes represents a growth in reporting, not in the practise.
Employers should be aware of and comply with legal obligations for employing all workers. Fines for non-compliance can be extensive.