The NSW Government is leading the way in all-encompassing digital technology, announcing free digital RSA and RCG licences courtesy of a partnership between Liquor & Gaming and Service NSW.
RSA and RCG competency cards are required for the more than 450,000 workers in the State's liquor and gaming industries. Ensuring they are valid and up to date and able to be presented on request by a licensing authority is a constant issue for hospitality venues.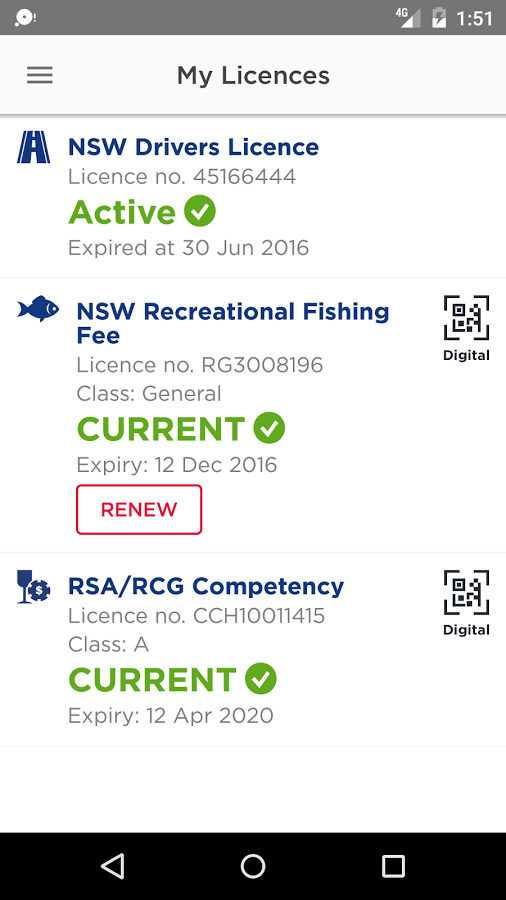 The new digital licences are currently optional, but negate the need for staff to bring their card to work. They can be displayed, updated or renewed on a smart phone or tablet via the Service NSW App, available through Google Play or the iTunes Store.
Minister for Finance, Services and Property Dominic Perrottet described the development as a "quantum leap in government technology".
"NSW is leading the nation in government technology, and the number one reason is that we are determined to offer the best services to make life easier for the people of NSW."
L&GNSW report that users of the digital version of the licences can access their inspection history, carried out by licensing inspectors. The inspectors will be utilising a custom developed "checker app".
Ensuring a digitally secure platform was said to be "paramount" in developing the platform, with a user's information stored in their MyServiceNSW account using multi-tiered security akin to phone banking.
The agglomeration of digital information on individuals and businesses is at the heart of initiatives by State governments around Australia, leveraging big-data technology and insights to monitor and report in ways never previously possible.
Digital licences are strictly optional at this stage, and physical competency certifications are still available and valid.
The RSA and RCG licences, along with the Recreational Fishing, are precursors to a digital version of a driver licence slated for 2019.
r