The De Bortoli Pub of the Year has been announced for 2018, with Richmond's National Hotel – aka The Nash – taking the honours.
3AW's hospitality critic Tony Leonard reviewed The Nash in June, and on Friday announced it had tipped out the other three finalists to take the prize and commemorative plaque for this year.
Close runners-up were the Commercial Club, Fitzroy, which Leonard says offers an 'old-school atmosphere', the Kent Hotel in Carlton, serving 'high-end' cuisine, and the Park Hotel Abbottsford, with its amazing family- and dog-friendly outdoor area.
Leonard praised The Nash for its whole-of-business approach to food, beverage, hospitality and community. It is run by Ross Kennett, son of former Victorian Premier Jeff Kennett.
The acclaimed restaurant reportedly likes to do things "a little different" presenting pub classics with an Asian spin, largely dishes to share, such as lamb shoulder, Asian pork ribs and whole flounder.
The pub's eco-friendly integration was also noted, bringing recycled steel and timber into the design and a genuine focus on sustainability throughout the operation.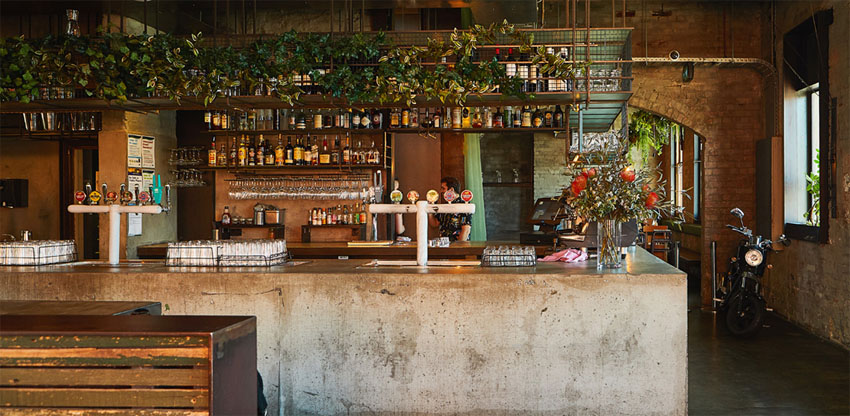 The Pub of the Year award is the annual culmination of weekly reviews by 3AW's Leonard. Family-owned Australian wine brand De Bortoli has sponsored the award for 27 years and says to them the connection is undeniable. 
"It aligns perfectly with the De Bortoli family's belief that good wine and good food shared with good friends and family should be part of everyday life.
"It's a great opportunity to recognise pubs that offer the wine, beer, food and ambience that match this, while helping to raise our profile in the pub scene."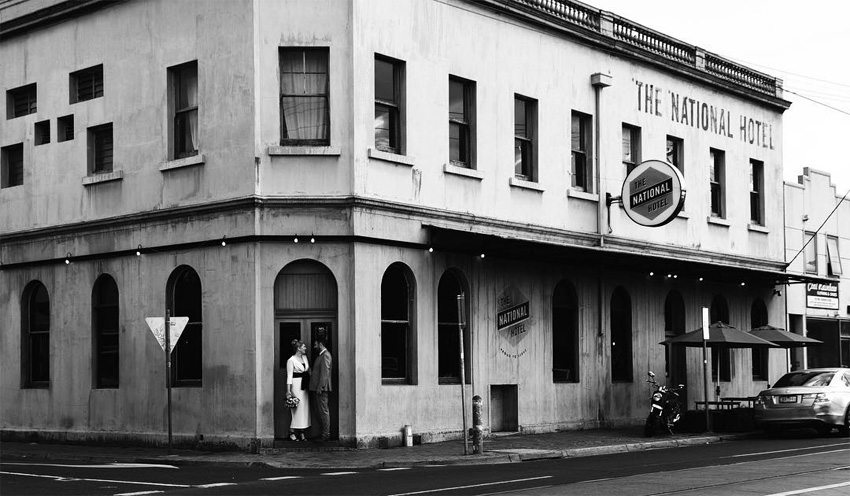 The De Bortoli 3AW Pub of the Year Honour Role
2018       National Hotel, Richmond
2017      North Melbourne Hotel, North Melbourne
Centra, Geelong
2016   Fitzroy Town Hall, Fitzroy
2015   Tinamba, Tinamba
2014   Plough, Trentham
2013   Royal, Clifton Hill
2012   Wayside Inn, Sth Melbourne
2011    Lincoln Hotel, Carlton
2010    Terminus Hotel, Clifton Hill
2009    Grand Hotel, Richmond
2008    Station/Carringbush, Footscray/Abbotsford
2007    Bouzy Rouge, Richmond
2006    The Albion, Port Melbourne
2005    Metropolitan/Brandon Hotel, Nth Melbourne/Carlton
2004    The Beach Hotel, Albert Park
2003    Court House Hotel, North Melbourne
2002    London Tavern, Richmond
2001    Doyle's/Vine, Mentone/Abbotsford
2000   Royal Park, North Melbourne
1999    Emerald, Sth Melbourne
1998    Clare Castle/O'Connells, Carlton/Sth Melbourne
1997    Spencer, West Melbourne
1996    All Nations, Richmond