The picturesque institution Bells Hotel in Woolloomooloo has hit the market, after almost 50 years' owner-operation by the Miles family.
The proud "Country pub in the City" stands at #1 Bourke St, on the corner of Cowper Wharf Road, opposite the thriving Woolloomooloo Finger Wharves. Built 1922, its 339sqm block is comparable to Arthur Laundy's adjacent Woolloomooloo Bay Hotel.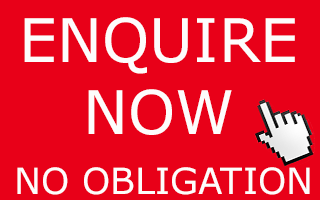 It has been owned and operated by the Miles family since the 1970s, and known for legendary matriarch Lil Miles, who worked behind the bar until age 96. The family has come to be part of the institution, and evolution of the precinct.
"My father bought the Hotel, and in doing so introduced our family to a work ethic and way of life that has been entirely formative for myself and my siblings," recalls Erin Petersen (nee Miles).
"It has been a huge part of our lives, and an even larger part of the fabric of Sydney's various harbour-side communities, including the local residents, tourists, thousands of Sydney-siders who frequent the wharf restaurant precinct daily, and of course the significant military family who reside in and around Garden Island."
The two-storey pub enjoys near uninterrupted views of the harbour, across to the Domain and city skyline, while itself being less than ten minutes from the CBD.
The family has listed it through HTL Property's Andrew Jolliffe and Dan Dragicevich, with price expectations circa $15 million.
Couching it in the league of institutions such as the Newport Arms, Watson's Bay, Northies or the Marlborough, Jolliffe says he is ready for the onslaught of interest.
"When you are charged with the responsibility of curating a public sale of such an iconic hospitality property, you can't help but feel excited about the impending market response."
The "once in a lifetime" asset is a legacy of the Miles family's dedication, and they are eager to see it in the right hands.
"Our clients are retiring from the industry after the best part of half a century of ownership, and are determined to ensure the hotel is bought by a party with the capacity and desire to amplify the history, prominence and opportunity so inherent in this offering," offers Dragicevich.
The Bells Hotel will be sold via public auction on 15 November, following an international marketing campaign.