A few action-packed months later than anticipated, Merivale is about to unleash "one of [our] biggest ventures" with all the pomp and brilliance its patrons have come to expect.
Good Friday (25 March) will see the doors thrown open to the massive Newport pub, which will return to its original moniker of The Newport.
Built in 1880, the famous landmark pub is located on an incredible 11,000+ m² of Northern Beaches heartland, and from the outset the redevelopment has heeded its sentimental value.
"The Newport is at the heart of so many wonderful memories in the local community, so it is incredibly important for us to honour this as we create the new chapter in its history," said Justin Hemmes, Merivale CEO.
"With its sprawling grounds, magnificent landscaping and team of over 450 passionate locals, this is one of the biggest ventures we have ever undertaken. We are so excited and proud to finally open the first phase".
Stage One of the new The Newport will include extensions of many of the successful innovations that have manifested at Merivale's Coogee Pavilion redevelopment, such as multiple food offerings and an array of entertainment options for patrons.
The extensive menu will be led by executive chef Sebastien Lutaud, and reportedly reflects "the Northern Beaches' enviable coastal lifestyle". This will include offerings from 'The Burger Shack', slow-cooked barbeque and rotisserie meats, juices and smoothies from 'The Juice Bar' and café-style coffee and pastries from 'The Kiosk'.
Naturally, there will be a school of seafood offerings appropriate for the Pittwater estuary-hugging pub, including oysters shucked to order.
There will also be lightly-charred pizza sensations from "pizza superstar Vincenzo Biondini" at The Newport's instalment of Vinnie's Pizza.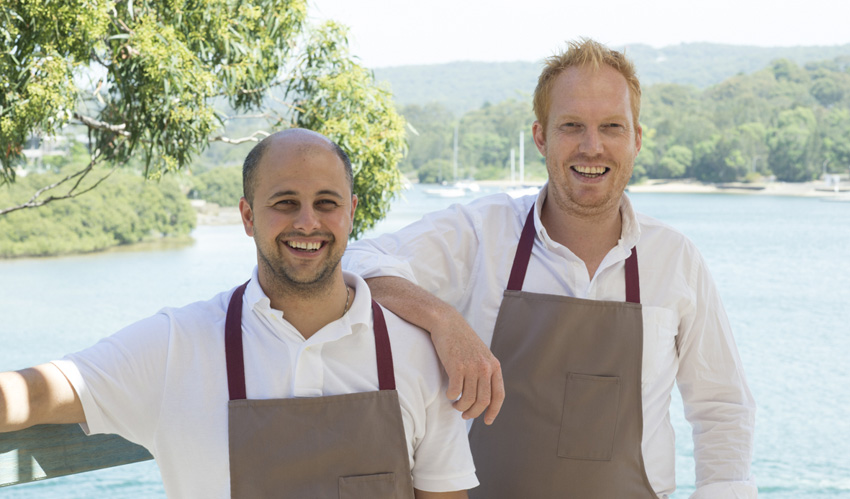 Entertainment will revolve primarily around live music every day of the week. Local bands and name gigs will perform on a custom-built alfresco staging deck. Each Sunday will feature the group's live music series Sunday Sundown, kicking off Easter Sunday with nine-piece Melbourne soul outfit Saskwatch.
Easter Weekend will host a feast of free entertainment over and above The Newport's regular line-up, such as face-painting and Easter egg hunts, and a petting zoo with rabbits. The hotel's "retro-inspired" games area will house attractions such as badminton, ping-pong and a giant magnetic scrabble board, as well as exercise bikes that charge mobile phones.
In true Merivale pioneering style, The Newport will also have its own App, from which patrons can get times and details on the entertainment schedule, and even order pizzas for collection. In time more food offerings will be available to order through the App.
And, a beautifully restored 1950s bus will traverse the peninsula – from Palm Beach to Manly – ferrying passengers north and south, to and from The Newport. The maiden trip will take place Good Friday, leaving Manly at 11:45.
Merivale announced the acquisition of the Newport Arms almost exactly a year ago, and an excited Justin Hemmes spoke just a month later of "a hub of excitement" and a grand plan that will "develop with time" as they immerse themselves in the area.
Stages Two and Three are set to be revealed later in 2016.