UPDATE: The historic Water Rat Hotel in South Melbourne has sold, holding a short lease and offering a range of options for the buyer.
The two-storey pub was built in 1858 as Druids Hotel on a 314sqm block just three kilometres from the Melbourne CBD, providing 513sqm of floor space with two separate bar areas, outdoor seating, an expansive rooftop terrace and first-floor function space.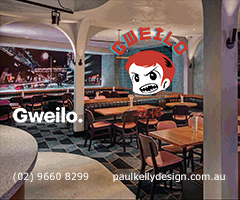 It also boasts favourable residential zoning and potential for development, in an area fetching nearly $11k per square metre for residential.
The current lease is set to expire in August 2019, providing the unnamed buyer with the option to re-lease or take over operations.
It was listed in October with CBRE's Justin Dowers, Will Connolly and Tim Last, in conjunction with Burges Rawson's Terry Board and Nicholas Breheny, with sale price expectations over $3.8 million.
The agents were also unable to confirm the final figure, but report they were "fortunate enough to achieve" the desired result for their vendor, and that the incoming owner is still weighing options on the future of the pub.
"The Water Rat Hotel presented purchasers with a true 'trophy asset' in one of Melbourne's most sought-after suburbs," Connolly told PubTIC.
"As expected, there was a great amount of interest throughout the sale campaign, which resulted in an incredibly pleasing price point for all involved."
After a strong year of sales in Victoria, Connolly says the flurry of recent opportunities arising should do something to appease the hunger of unsatisfied investors.
"This sale continues the trend we've experienced this year for traditional pub assets; although supply has been somewhat low, demand has never been higher."