The push to liberate Sydney and Kings Cross venues from the blanket lockout laws continues unabated, with Rally 3 by Keep Sydney Open to take place tomorrow, joined by City Safe.
Keep Sydney Open (KSO) is a highly organised group of concerned citizens, including venue operators and cultural organisations, dedicated to restoring the vitality of Sydney's night economy – specifically fighting the 'lockout' laws introduced in February, 2014.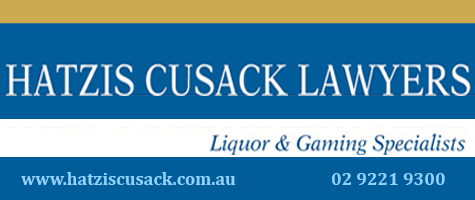 KSO has to date orchestrated two mass rallies to protest the lockout laws, attracting over 10,000 people, with a recent third rally to begin in Kings Cross quashed by authorities due to safety and amenity reasons.
The triumphant return of the third rally will take place tomorrow (weather permitting), beginning at the more congenial location of Martin Place, in the centre of the CBD lockout zone. 5,100 people have already confirmed they will attend.
While KSO advocates complete reversal of the 1:30am lockout and 3am cease service trade restrictions, it has given support to the City Safe project arguing for exemptions to these laws for venues that liquor authorities agree have proven their 'culture of compliance'.
Representatives from City Safe will be at the KSO rally garnering support for the initiative and signatures for the proposed parliamentary submission to officially request the scheme be considered.
Importantly, the potential exemptions are being requested for venues with proven history of compliance, which will exercise a four-point response plan for ensuring patron safety, including people outside the venue feeling vulnerable.
Government yesterday issued the announcement that another two hotels have been granted the half-hour extension deemed suitable for live music venues. The government under new NSW Premier Gladys Berejiklian sees Hon. Paul Toole MP take over the portfolio for licensed venues.
Yesterday's release noted the Government and Mr Toole's "commitment to create a more vibrant nightlife for Sydney while balancing the need for community safety".
KSO and City Safe representatives have expressed great interest in meeting with the new Government representatives on the issue to discuss their ideas.
"The Minister welcomes input from all stakeholders," a spokesperson reported to PubTIC.
"We encourage Government to voluntarily listen to and consider this solution," says AusComply's Jason Thomas, representing City Safe.
"In the absence of this a petition is currently circulating with the goal to have the solution tabled and discussed at Parliament."
The petition signature drive will take place at lots of Sydney locations, including: The Rocks, Martin Place, Town Hall, Hyde Park, Taylor Square, Circular Quay, Darling Harbour, Australia Square, Central Station.
The campaign will be running from 27 February to 4 March – the night of the 2017 Gay & Lesbian Mardi Gras down Oxford Street.
For further details on KSO's Rally 3, visit the Facebook event page.
For more information on City Safe, visit its Facebook page.