Liquor & Gaming NSW has released its latest hit-list of violent venues, ushering a clutch of newcomers and a scuffle for the top positions.
The NSW regulator's half-yearly list details venues that have accumulated at least 12 violent incidents over a 12-month period, heralding strict conditions and increased monitoring.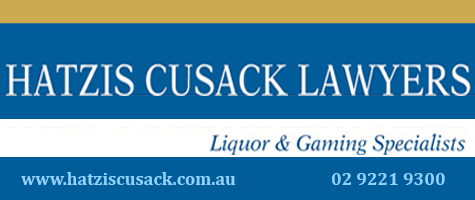 While two names from the November 2017 list fell below the threshold, there were eight newcomers, bringing the tally to 14 licensed venues.
Up slightly, three pubs made the Level 1 status, but ivy relinquished its crown this round, dropping an impressive 13 occurrences to scrape into the top tier on 19 incidents. Unfortunately, last list's second place did not fall as many, with Sydney Junction Hotel reporting 25 incidents, and the Munich Brau Haus in The Rocks rounding out the trio with 21.
Pontoon Bar held the highest total late 2017 for the Level 2 venues, but has tightened its act to drop from the line-up altogether this time around.
Despite the overall upswing, Liquor & Gaming NSW deputy secretary Paul Newson notes that alcohol-related non-domestic assaults (such as those in venues) have been falling at around seven per cent per annum in recent years, and that most venues are part of the solution, not the problem.
"When comparing these latest results with the violent venues scheme's first round in 2008, there has been an 83 per cent fall in the number of violent incidents at listed venues – from 1,270 to 213," says Newson.
"While any alcohol-related violence is unwanted, these results continue to show the vast majority of venues across NSW do the right thing and provide a safe environment for people to enjoy a night out."
Liquor & Gaming NSW operates regulatory schemes intended to reduce risks of alcohol-related violence, the violent venues scheme flagging those for close monitoring and substantial risk-based loadings to their annual licence fees.
But the long-held criticism of the scheme for not taking into account patron numbers has still not been addressed, with ivy's 2 million annual patrons still in the same class as Outback Fred's 'Pint & A Punch' beer barn.
Full list Round 19 – May 2018
Level 1             (#Incidents)
Sydney Junction Hotel, HAMILTON (25)
Munich Brau Haus, THE ROCKS (21)
Ivy, SYDNEY (19)
Level 2
The Coast Hotel, COFFS HARBOUR (17)
Sunken Monkey Hotel, ERINA (15)
Amaroo Hotel, DUBBO (14)
Sugar Lounge, MANLY (14)
King Street Hotel, NEWCASTLE (13)
Scruffy Murphy's, SYDNEY (13)
Coogee Bay Hotel, COOGEE (13)
Home Nightclub, SYDNEY (13)
Camden Hotel, CAMDEN (12)
Penrith Leagues Club, PENRITH (12)
Beach Road Hotel, BONDI BEACH (12)