Development giant Lendlease has put to market its abiding interest in 35 Barangaroo Ave – home to Solotel's acclaimed operation.
The striking three-storey circular building on Barangaroo South's waterfront is a redefinition of Australian hospitality design, featuring multi-plane timber façade draped in an extensive green canopy.
Each level has its own "personality and appeal", consisting of House Bar on the ground floor, Matt Moran flagship restaurant Bea on the first floor, and the sophisticated Smoke on the rooftop, all operated by award-winning Solotel on a long-term lease. 
The free-standing building boasts uninterrupted views over Darling Harbour, set between Darling Harbour Wharf and Barangaroo Wharf. Its distinctive design was by local firm Collins and Turner Architects, the result of a design competition by Lendlease and the Barangaroo Delivery Authority.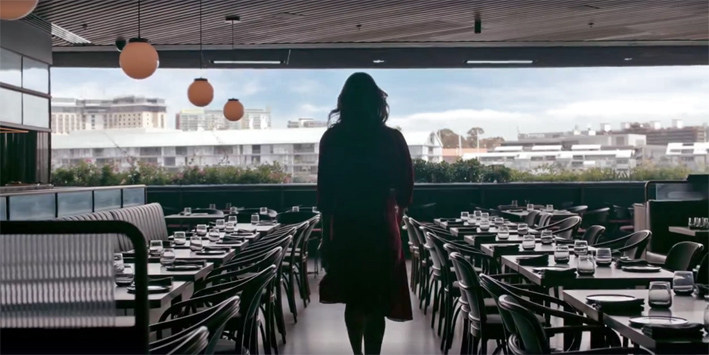 Once completed, the Barangaroo precinct will combine commercial office space, retail, community and leisure uses, residential units and the luxury Crown Sydney Hotel Resort, and is slated to be home to over 23,000 workers and residents, with thousands of daily visitors.
Barangaroo South is set to be one of Australia's highest-trading CBD locations, already achieving its forecasts for 2021.
Lendlease has appointed CBRE's James Parry and Ben McDonald to market the trophy asset, situated just 50 metres from its own headquarters, in Barangaroo.
"Location and design are two key elements in creating great places that people are drawn to," explains John Burton, managing director Urban Regeneration.
"This building has both – a distinctive design and a prime address on the waterfront at Barangaroo.
"The sale of 35 Barangaroo Avenue is consistent with our strategy to leverage Lendlease's integrated property capabilities to deliver high quality urban regeneration projects that enhance value for our securityholders and partners."
CBRE is conducting an international marketing campaign expected to attract high net worth individuals, looking to offers over $35 million.