After 24 years of ownership, former rugby league great Craig Young has sold his Wollongong pub.
Young played as prop-forward from 1977 to 1988 for the St George Dragons, which included two Premiership wins, including one as Captain at age 22. In 1988 he was awarded Life Membership.
He was selected for the NSW Blues four times, including in the first ever State of Origin, in 1980, and represented Australia in the Kangaroo Tour of 1978, where he played in every game and was awarded "Player of the Tour".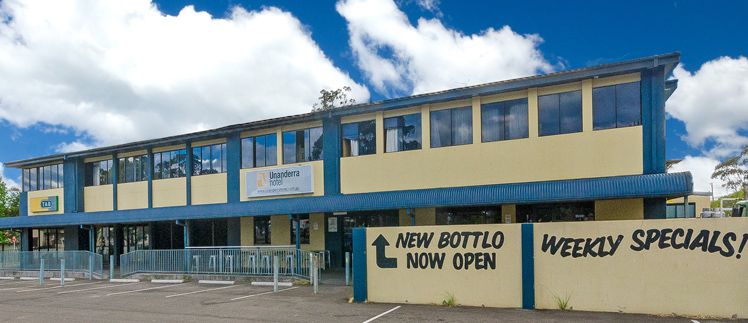 In 1991 he and sons Brad and Dean bought the Unanderra Hotel, Wollongong, forming the 'Albert Group', in reference to Craig's on-field nickname – Albert.
As the only pub in the area, it has established itself as a communal meeting place for local generations and visitors, and has been sold off-market to a local business person for around $8 million.
The area is undergoing significant population growth, spurred by extensive residential planning developments and seen in enrolment levels at the highly-regarded Wollongong University. After a string of sales in the area in local years, Ray White Asia-Pacific director Andrew Jolliffe, who brokered the sale, says interest was rightly focused on the vibrant demographic in the region.
"Wollongong and its surrounding areas are enjoying something of a resurgence of investor popularity, and substantive works by local government and the private sector in and around Wollongong's CBD is a strong reason for this renewed level of confidence.
"Unanderra is strong suburb, and the multi-level hotel has been a consequently strong profit generator for many years."
The Albert Group retains ownership of the Cabbage Tree Hotel – The Patch – and will soon be opening the '73 Sports Bar & Grill'.
Speaking to PubTIC, industry stalwart and local hotelier Dan O'Hara says he believes pubs in the Wollongong area represent excellent value, considering their similarity to western Sydney in both demographic and proximity to the CBD.
O'Hara still operates the Berkeley Hotel in Wollongong, which has owned since 2007.
"The Youngs are extremely well-known and respected in the Illawarra district, both through football and the hotel industry," said O'Hara.
"I'm pleased they are continuing their involvement in the area through the Cabbage Tree Hotel, which is currently undergoing a superb renovation."