The Central Coast's Kincumber Hotel is continuing the success of its 'Craft Beer and Cider Festival' with the fourth year expecting even more "locals and day-trippers".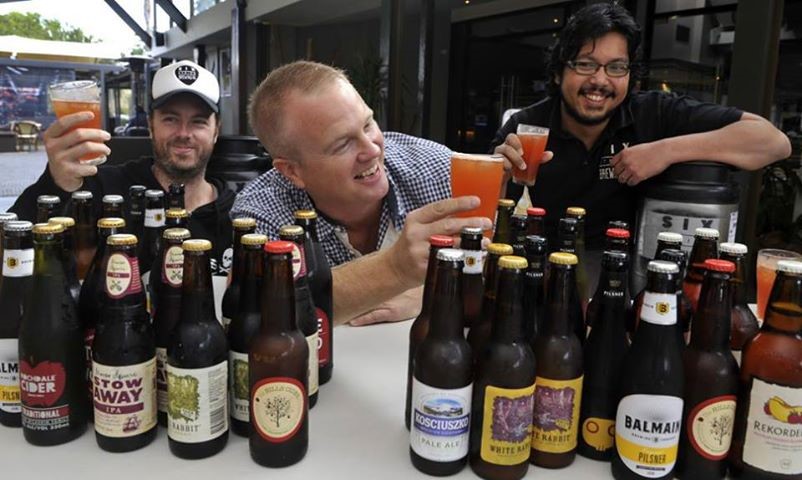 Owner James Henty told PubTIC the event has blossomed from their reaction to the local market.
"The concept for the Festival began when we realised that there was no one on the Central Coast doing craft beer and cider," said Henty.
"It has brought an entirely new demographic into the Hotel, and many new faces. The community support has been huge – both from locals and day-trippers alike."
The Festival began in 2012, but last year's coincided with the launch of the Hotel's "eclectic" Hairy Goat Bar, which it says is the only dedicated craft beer and cider bar on the Central Coast.
The more than 1200 members of the public that attended were invited to vote on the beers in the 2014 Festival, with the most popular put on tap at the new bar. This year will see a similar competition.
"Our dedicated craft beer and cider bar has meant huge things for the Hotel – craft beer now makes up 22 per cent of all our draught sales.
"The Craft Beer and Cider Festival is our biggest event at the pub, and is doing great things for the craft industry. Craft beer and cider addicts (and novices) can meet the brewers, learn about the process, and sample a huge range of craft."
The 2015 Festival will take place 14 June, at the Hotel – on the corner of Carrack Road & Wilesee Crs, Kincumber.
Over 20 exhibitors offered over 100 beverages last year. Some of those returning this year are: Mudgee Brewing Company, Sydney Brewery, local Six String Brewing Company, Grainfed Brewing
New faces include: Shenanigans Brewing, Feral Brewing Company, and brand new Central Coast local brewer Block'n Tackle Brewery.