A group of Sydney-based investors has listed the Lambton Park Hotel in suburban Newcastle, as they shift focus onto their Sydney pub.
The two-storey red-brick incorporates a public bar, quality food offering, 15 gaming machines and eight accommodation rooms on the first floor not currently in use, all up producing a well-rounded average weekly revenue (2017) of $61k.
Located minutes from Newcastle International Sports Centre, beaches and Hamilton's Beaumont Street, the Lambton Park holds Council-approved footpath seating for 36 patrons, and a pending boost to gaming with the upcoming removal of 16 EGMs from its two closest competitors.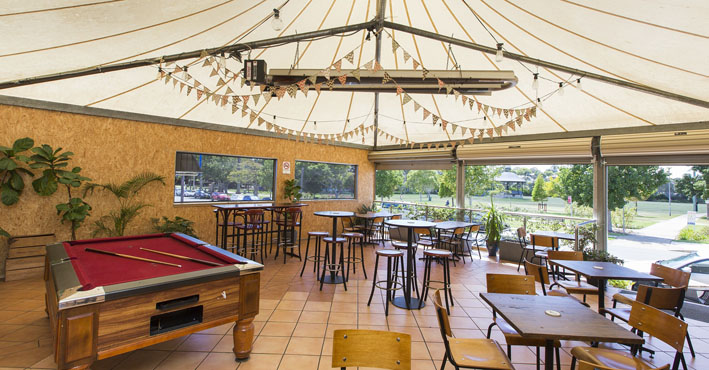 The vendors are relative newcomers to pub assets, securing the Lambton just over three years ago. They have since gone on to purchase the Haymarket Hotel, and Lambton Park GM and co-owner Dan Turner explains it's time to move on.
"it's been a great first hotel for us and still has plenty of potential, [but] we're looking at focusing on our Sydney operation at present."
As the NSW Government reports "double-digit jobs growth" in the Hunter Region in the last two and a half years, the investors have listed the Lambton pub through Ray White Hotels' Bake Edwards, in conjunction with Newcastle-based Deane Moore of Moore & Moore Real Estate, who note its price point in an increasingly popular market when "compared to other recently transacted assets" in the area.
Edwards cites a "dramatic increase" in buyer activity in broader Newcastle as sustained competition for quality assets forces investment focus outside of Sydney.
"The two most recent sales in the region – the Hotel Delany and Sunnyside Hotel – were both purchased by Sydney buyers, and we are anticipating a similar level of interest from these groups on the Lambton Park Hotel."
The Lambton Park Hotel is being sold through an on-market expression of interest campaign, closing Thursday, 15 March.