Amid top of market activity in the mainland capitals, a portfolio of high-performing pubs in Tasmania has come to market as EBC Hotel & Leisure Fund looks to divest and mature investments.
EBC is an unlisted pub vehicle formed in 2005. After more than a decade of successful operations, it parted with its Ophir Tavern in May to first-time owner Tim Ireson with an eye to selling down the Fund.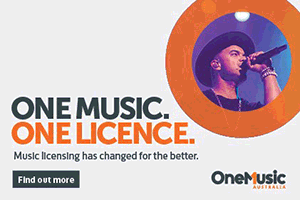 This left a clutch of three pubs in Tasmania, being the elegant Foreshore in Hobart, the Olde Tudor Hotel in Launceston, and the Bayside Inn in St Helens.
They collectively hold 4.58-Ha of freehold land, 132 accommodation rooms and 90 gaming machines, generating revenue circa $17 million, with EBITDA close to $3.7 million.
EBC has maintained a strict regime of maintenance and capex, and all have enjoyed major refurbishment, with the vast majority of rooms upgraded.
Significantly, they represent assets that rarely change hands in the island State's close-knit industry; the Olde Tudor – set on nearly two hectares, with 62 apartments – has changed ownership just once in the past 50 years.
In the hope of finding optimal balance between realising potential and leaving a generous serving of upside for an incoming owner, EBC is looking to the market, or reconsidering its future.
"It's always about trying to get the timing right when to exit a particular fund," EBC director Colin McGillivray explains.
"The market is strong, the State's doing well, and with interest rates at historically low levels and the sector doing very well, we think there's enormous upside for an incoming buyer."
McGillivray reports EBC is not currently looking at future hotel opportunities, but if the sale process does not produce a result they will likely "refresh the register" and manage the portfolio in perpetuity.
"The hotels have been very kind to us, and they've performed very strongly, and with the recent capital expenditure upgrades at all of the properties, we see that continuing.
"Any of the three of them, you'd want as your own local."
EBC has listed the Tasmania portfolio individually or in one line through JLL Hotels' Mat George and John Musca, offering opportunity for instant scale in one of the country's key emerging markets.
Tasmania is recording population growth above the national average, with the highest increase in mortgage applications nationally in the March 2018 quarter, and government planning toward a 25 per cent increase in residents. This is atop year-on-year growth in tourism, the latest visitor numbers reflecting a 6.4 per cent lift on March 2017.
Demand has driven major upgrades at both Hobart and Launceston airports to cater for high increases in domestic and international visitors, and seen the State deliver 20 consecutive growth quarters under the recently re-elected Liberal government.
The apple isle also enjoys EGM numbers well below averages on the mainland, with more than 200 people per machine, versus 80-something in NSW.
"A new Liberal government legislated gaming ownership and tax regime is expected in the next 12 months," adds Mat George. "It is believed likely to mirror the highly lucrative Victorian model moving from a three-party operator system to a two-party operator system, delivering large uplifts in gaming profits to owners, and taking positive effect in 2023."
Demonstrating potential and yield return typically higher than seen in Melbourne or Sydney, the portfolio is likely to see a sale price in the high 30-millions.
The Foreshore, Olde Tudor and Bayside Inn freehold going concerns are being sold via Expressions of Interest, closing Thursday, 4 October.