The newly-formed alliance calling itself Our Nightlife Queensland continues its charge in the campaign to force the State Government to include industry in regulation decisions.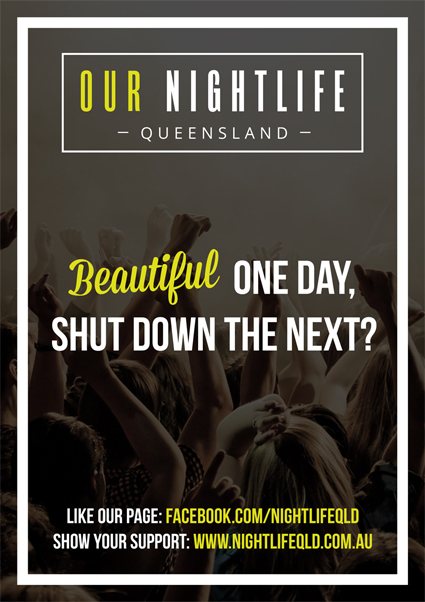 Our Nightlife Queensland (ONQ) yesterday issued a call to Government to meet to discuss the proposed changes to liquor licensing laws that it says will "cripple the State's half-billion dollar entertainment industry".
ONQ Secretary Nicholas Braban confirmed to PubTIC that despite further messages left today, the Attorney General's office has thus far not answered its calls.
"The Premier has not lived up to her commitment to consult with all Queenslanders," said Braban.
"This Government said it was all about consultation and creating jobs, yet after 100 days of the Palaszczuk Government and countless meeting requests, we haven't been able to meet with a single Cabinet Minister."
The new Labor Government was brought in during a surprise result in the State elections, and has vowed to clean up social issues including violence and anti-social behaviour in entertainment precincts.
ONQ insists it shares Government's concerns and endorses options such as banning order, licensing inspections and continuation of the Drink Safe Precincts, but stresses industry wants very much to work with authorities to tackle problems.
"We are simply asking the Government to sit down and talk with us about how to safeguard Queenslanders, while also protecting the State's hospitality industry and workers.
"We believe that with common commitment we will be able to find a position that is workable for all parties, and achieves the necessary outcomes."
Our Nightlife Queensland represents people who rely on licensed venues and associated industries for their livelihood – including caterers, bar staff, cleaners, waiters, musicians, and small business owners.
For more information or to get involved, contact Nicholas Braban on nickbraban@me.com or visit www.facebook.com/nightlifeqld