The defrocked and maligned Hotel Orange is in search of a knight, on the rebound from troubled times and more pub than its owners can manage.
The large-format two-storey Victorian-style Hotel was established in 1890, built on a generous 614sqm corner block on main street.
The Fabar family purchased it in 2006, planning to build up the business and eventually lease it as a passive investment. Mick Fabar was already a successful local builder, and his parents had run pubs in his youth.
Together they executed a $3 million renovation, and successfully built trade to be doing over $60k per week, enjoying strong loyalty and sponsoring dozens of local sporting teams.
Despite not being on the market, the family report being approached multiple times in 2013 by some partners about leasing the pub. Eventually offering an arrangement they "couldn't refuse", extensive diligence was done on the proposed tenants, and a deal agreed upon.
Fabar recalls it was around three hours after handing over the keys things began to go wrong, at a meeting set up with the local licensing sergeant, when his new operator told the sergeant to get out.
"From that point on it just went south," says Mick.
Dire premonitions gave way to several years of problems, during which the Orange found its way in the spotlight of Liquor & Gaming NSW, onto the Violent Venues list and recipient of a Strike.
An eventual forced eviction left the 'passive' owners short on rent, and facing a refurbishment bill that reportedly cost the company $420k.
The former tenant went on to be convicted of commercial cultivation of cannabis, found to be "not a fit and proper person" by ILGA and banned from holding a licence in NSW for seven years, declaring bankruptcy and leaving the Fabar's unable to recoup any of their losses.
The family has since spent the past 18 months cleaning the Orange's licence and reputation, fixing all manner of issues including with the police and regulator. The Strike on the pub was eventually annulled, and it was back off the Violent Venues list in the next round.
Meanwhile, Mick's modest building company had burgeoned into a national franchise – Green Homes Australia – constructing 800 homes annually, across 40 franchisees in Australia and New Zealand, plus a new office in New York.
He says his parents are eager for their retirement, and the family can't go through the stress of another tenancy.
"It really needs experts in there, and we had a really bad experience," he says. "It can do 70k a week, but needs someone else to do it.
"Because of our bad luck and the current situation with the amount of work we've got on, it just presents a good opportunity for someone to pick it up and make something on it."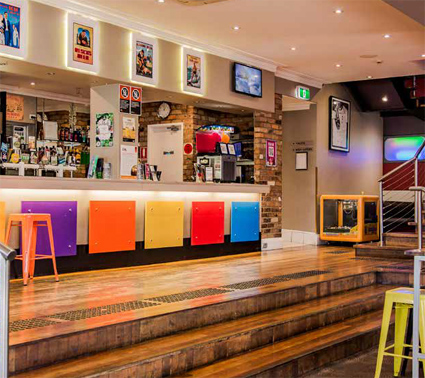 The pub counts a 3am licence, single main bar, commercial kitchen and bistro currently leased out but available as vacant possession, gaming room with nine machines in a smoking solution, and large function space upstairs for up to 300 patrons, with bar and full amenities. There is also a big first floor veranda area with its own bar, plus a three-bedroom manager's unit.
The Hotel is close to bustling retail, including an Aldi, Woolworths and Big W, with a large Council carpark to the rear, and Orange rail station a block away.
Orange is a booming central west NSW town of over 40,000 residents, around 250 kilometres west of Sydney. Known for its agriculture and fruit-growing, it is also home to the massive Cadia-Ridgeway open-cut gold and copper mine, employing thousands of people, and the Department of Prime Industries just announced a $50 million expansion in the area.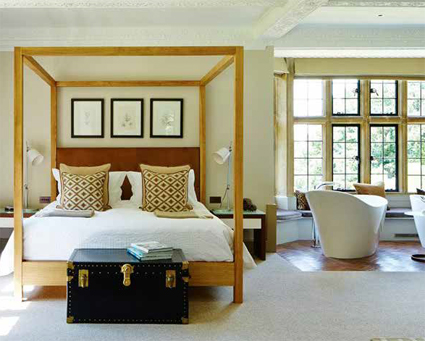 Mick Fabar and family have listed with Ray White Hotels' Blake Edwards, who notes its multiple opportunities in gaming, food & bev and even accommodation, in a region with one of the highest occupancy rates in the state.
"The pub represents an excellent entry point into the regional freehold hotel market, located in a busy high street, in a strong regional centre, next door to a large car park and supermarket.
"An operator with more enthusiasm will easily unlock potential upside."
The freehold going concern of the Hotel Orange is being sold via Expressions of Interest, closing Wednesday 8 August.