Calling time on a decade owning the Holmesville Hotel, Steph Woolf and husband Geoff have put the heart of town to market.
The Woolfs bought the two-storey brick and timber Federation-style pub in 2007, and went on to become licensees and operators.
Holmesville is a rapidly expanding suburb on the outskirts of Lake Macquarie, 21 kilometres from Newcastle.
The Lake Macquarie LGA counts over 200,000 residents, and the Holmesville district is proving desirable to young families and first home buyers, given its housing affordability and proximity to employment opportunities.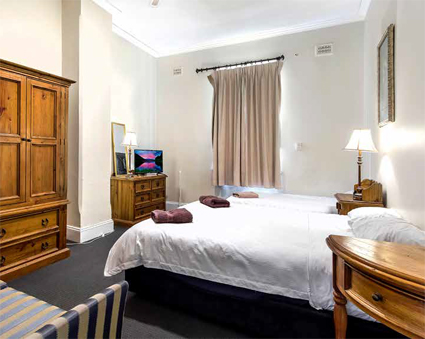 The pub occupies a large corner block of 809sqm, and offers a public bar, bistro, kitchen, expansive beer garden, gaming room with eight EGMs, six in smoking solution, and six pub-style accommodation rooms plus a manager's residence.
There's also a tiny hand-made house on the bar, where patrons put their change, in support of local charitable institution, Mum's Cottage.
Motivated to sell, the Woolfs have put the pub on the market through Ray White Hotels' Xavier Plunkett, via Private Treaty.
"The vendors did not wish to comment publicly about the sale, though they have indicated that a well-deserved retirement and spending some time with their grandchildren is the motivation," notes Plunkett.
The Liquor & Gaming list of NSW venues shows the Holmesville languishing above 1,100, well below NSW and Lake Macquarie averages.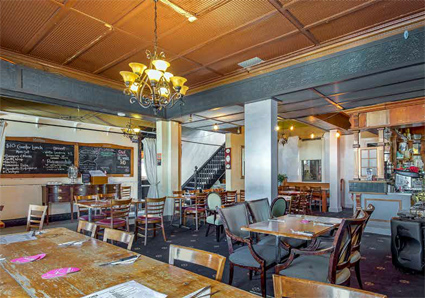 Plunkett says there is clear upside in revision of the gaming business, but also in a new food offering, and better utilisation of the accommodation rooms, which were offline for most of 2017 undergoing renovation, and are now ready to meet demand.
Local house prices have risen around 25 per cent in the past five years (RPData 2017). The Holmesville Hotel freehold going concern will likely fetch around $2 million.
"The entire Lake Macquarie suburban ring is undergoing rapid growth as developers and council authorities introduce new housing and land supply to the market.
"The property would most likely suit a hands-on operator. I can envisage a husband and wife team doing very well in there."