A debate around noise restrictions for several well-known Sydney pubs is highlighting the comedy of errors smothering the industry and night-time economy.
This week the Daily Telegraph ran an attention-grabbing expose on the plight of long-established hotels coming under fire from residents in new nearby developments, titled "500 years of pub history under threat".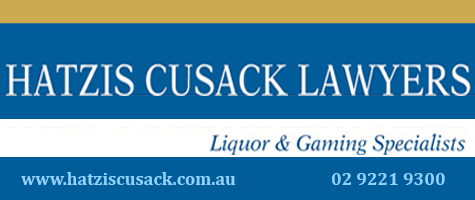 The establishments in question included the Maloufs' 145-year-old Royal Oak Hotel at Double Bay, where Woollahra Council has ordered patrons be no longer allowed to drink beer on tables out the front unless eating, due to noise complaints from residents of nearby apartments.
Solotel's 107-year-old Kings Cross Hotel is reportedly being forced to address noise complaints from the adjacent Omnia apartments, in the former Mercure Hotel, sold by Iris in 2015.
Contrary to commentary, the Kings Cross Hotel was not ordered to close its rooftop by Sydney County Council, but issued a 'Noise Abatement Notice' concerning music emitting from the bar being audible by an Omnia resident.
Solotel believes it is compliant, but has temporarily closed the level three nightclub as a precaution while it works with Council on the issue. The rooftop continues to trade, and sources say noise mitigation measures at Omnia are being reviewed.
"The noise complaints at Kings Cross Hotel are regrettable, but it has highlighted the need for the ACP (Agent of Change Principle), currently proposed by City of Sydney in the review of the night DCP (Development Control Plans)," offers Solotel CEO Justine Baker.
Solotel continues to be actively engaged in the movement to reinvigorate Sydney's night-time economy, which has floundered under the early-closure 'lockout' laws and licence freeze, atop increasing state-wide bureaucracy such as the consideration of new resident populations.
"It's crucial our inner-city suburbs remain vibrant and alive with culture and venues are protected; that's what draws residents to these areas in the first place," suggests Baker. 
John Green, AHA NSW director of liquor and policing, echoes the need to consider first use, as is mandated in the Liquor Act and suggests someone moving into an established hotel and finding success complaining about the noise "should be a joke".
"Sadly, the reality is that it's all too often true.
"People who should know better need to understand a pub is a pub. Unless other restrictions are in place, that means if you want to have a beer outside and enjoy our great Sydney weather, you can."