The huge Hay Point Hotel is being offered to market, as the massive Queensland coal industry picks up steam through the Hay Point Port.
The Hay Point Hotel Motel is a big Queenslander, occupying a 2.025-Ha (20,250sqm) oceanfront site in a town 40 kilometres' south of Mackay. Hay Point is best-known for hosting one of the largest coal-loading facilities in the world, exporting an estimated 85 per cent of Queensland's coal.
Mining regions throughout Queensland have seen a resurgence in activity, particularly those producing coal, with the sector tipped to bring revitalisation to the local and state economies.
This has been reflected in the Hotel's trading during the past year, with revenue surpassing $3.37 million, across a good mix of income streams.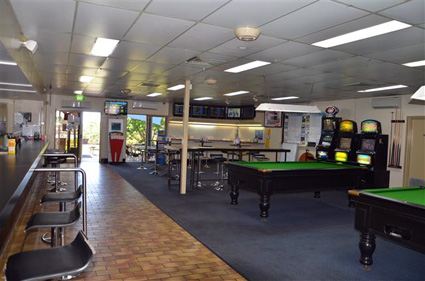 The large-format pub counts a public bar, with nine EGMs, a bistro bar and dining room plus alfresco dining space, a commercial kitchen, a dedicated gaming room with a further 26 EGMs, as well as TAB and Keno, and a drive-through bottleshop.
There are also 27 accommodation rooms, but the lot size and call for accommodation in the area bring the obvious potential for more.
It has been put to market by the family operators in light of other opportunities, including an upcoming retail investment, marketed by Savills Hotels' Leon Alaban, Brent McCarthy, and Christian Tsalikis, who note the improving conditions in the region in the past year.
"With the local economy primarily underpinned by tourism, agriculture and mining activity, the influx of visitors to the area throughout this period has set the local economy on a steady incline," says Tsalikis.
As the only hotel for approximately 23 kilometres, near two bustling coal terminals, the pub stands to benefit from updated gaming machines and capacity to host visitors, for functions and overnight.
"It's got very limited competition," Tsalikis adds.
The Freehold Going Concern of the Hay Point Hotel Motel will be sold via public auction on Wednesday 20 June, at Victoria Park Golf Complex.