Popular corner local the Hawkesbury Hotel in northern Sydney comes to market as a blank slate in a growth region.
Historic Windsor is 46 kilometres north-west of the Sydney CBD, and one of the oldest European settlements in Australia, counting 15,000 residents in the Windsor-Bligh Park LGA.
Skirting the banks of the Hawkesbury River, Windsor is home to many Colonial buildings and a traditional Georgian town square, with walking tours, gallery excursions, and paddle-wheeler river cruises attracting an abundance of tourism.
The suburb has been identified as a strategic centre to Western City District Plans for infrastructure, attracting support for growth and urban renewal. Around 33,000 new homes are slated to be built in the North West Growth Area over the coming decade, bringing tens of thousands of residents in close proximity to Windsor.
The two-storey Hawkesbury Hotel occupies a sizable 1,529 sqm corner block, close to Hawkesbury District Hospital and the train station.
Street level is split, offering a single-operation public bar with TAB and dining area, overlooking a big beer garden, most of which is currently covered with a semi-permanent structure to increase appeal in inclement weather. There is a stage for live music, and the outdoor area can be accessed directly from the street, aiding egress after events.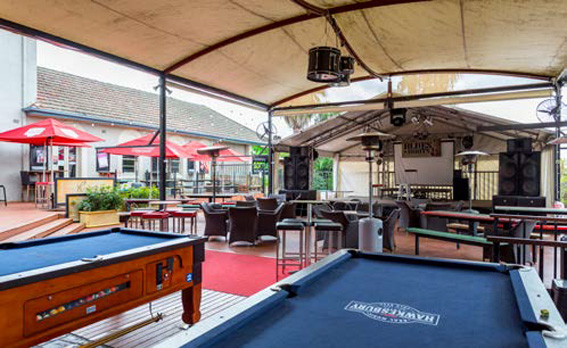 The gaming room is at the rear of the building with 15 EGMs, four in smoking solution, close to access to the car park.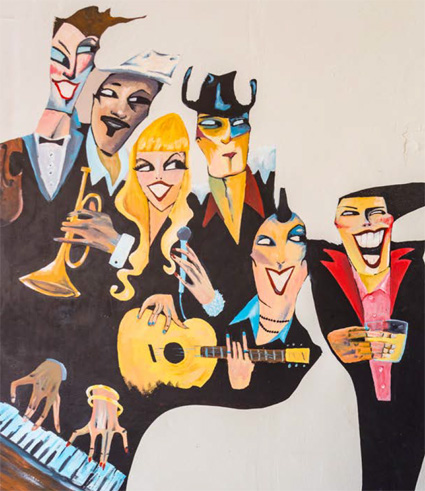 Upstairs, a corridor of musician caricatures are painted along the walls, leading to the ten newly refurbished accommodation rooms.
The freehold owners are brothers operating a successful smash repairs business in southern Sydney, and since purchasing the investment in 2015 have had a tenant in the Hotel, paying $255k annual rent.
Recently deciding to repurpose the capital into something more in line with their automotive expertise, the property was listed as an investment opportunity.
But the tenant has opted to also call time, and agents have installed a temporary professional venue manager to oversee continued operations during the sale process.
Knight Frank's Kate MacDonald and Mike Wheatley now bring to market the freehold going concern of the Hotel, suggesting the sale price anticipated will make it accessible for most operators.
"Considering its location so close to Sydney, the Hawkesbury Hotel will provide outstanding opportunity for either an owner-operator or larger group," says MacDonald. 
Located in a Band 2 precinct, research shows significant strength in local gaming, which is likely to see the most generous upside.
The Hawkesbury Hotel is being sold via Expressions of Interest, closing Wednesday 29 May.