Industry and Government bodies have been quick to distance themselves from the spotlight on Australia's greyhound racing industry in the wake of Monday's Four Corners expose.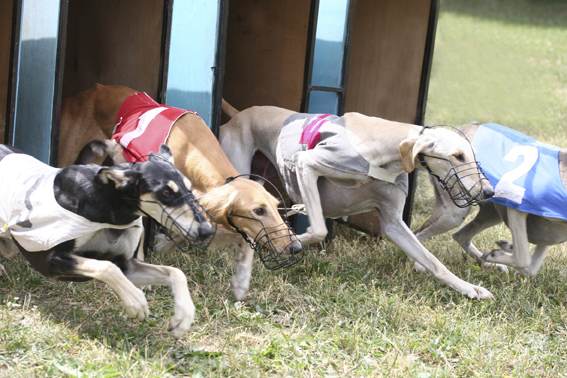 The national broadcaster opened a hornet's nest amongst animal rights groups and citizens alike, displaying secret surveillance footage of prominent greyhound racing figures participating in barbaric practices.
Video showed pigs, rabbits and possums being mauled and used as live bait to blood greyhounds. The practice was criminalised decades ago due to both its cruelty and performance-enhancing, and the latest scandal brings the industry into serious disrepute.
The Victorian Government quickly announced a "broad investigation" by the Chief Veterinary Officer of Victoria, and the Racing Integrity Commissioner, with cooperation from Greyhound Racing Victoria (GRV).
Racing Minister Martin Pakula said the Government would work with the GRV and animal welfare groups to stamp out live baiting. He reported that the GRV had approached him about permission to carry out inspections anytime day or night – without the property owner's permission.
Well-known trainers and owners in the greyhound industry have recently assured onlookers that live baiting was eliminated years ago and that the sport was 100 per cent clean. And yet just this month, allegations saw the police and RSPCA execute simultaneous raids in three States, resulting in suspensions for 22 people.
The country's top racing broadcasters, Tatts Group and Tabcorp, have displayed mixed responses to the PR nightmare, each hedging their bets in terms of ongoing relationships.
The Sydney Morning Herald reported Tabcorp announced through a spokesperson that it shared "outrage and disappointment in the revelations" – but supports the industry's own eradication of the problem.
Tatts Group went further, with chief executive Robbie Cooke suggesting individuals involved should be "hauled up and disciplined for what's happened" without delay, calling what was revealed on Four Corners "the worst form of cheating, manipulation of rules and morally bankrupt behaviour".
"It is awful, it is appalling, it is a situation where the industry and the regulators have let everybody down. I don't think there's any sidestepping that."
Tatts earns around 12 per cent of its revenue from greyhound racing, and Cooke lamented that while the industry brings pleasure to a lot of people, the company would review its arrangements with any individual racing clubs and potentially pull sponsorship, if it was "not satisfied that they're acting responsibly".
Animal rights groups and the venerable independent Tasmanian MP Andrew Wilkie are calling for the entire industry to be put on suspension pending a Federal investigation.
The greyhound industry has gained market share in recent years, despite criticism for systemic cruelty including thousands of "wastage" pubs being euthanized each year, and a litany of doping and race-fixing allegations.
Greyhound racing is illegal in many parts of the world, including 38 of the 50 American States, Italy, and even South Africa, which has struggled for decades to shake its reputation for animal exploitation.