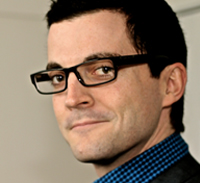 By Grant Shepherd
One of the biggest complaints people have about social media, in particular Facebook, is how often things change. Whether it's a new design that changes the look and feel of the site, or new functionality, it's hard to be always on top of these changes, and utilise them properly to help your business.
While it might be frustrating that the site always has something new to learn, it's the ever-evolving nature of technology that makes this so important.
Sometimes the new features aren't well received by users. But Facebook's latest improvement to business pages has been incredibly successful, and is something business owners should implement as soon as possible.
The latest addition is the 'Call-to-Action' button. This helps businesses get more engagement out of their followers, and entice them to interact in whatever way the business owner thinks will be most beneficial for their business.
Once activated, the Call-to-Action will give your followers the option of doing more than just liking your page. It opens up new possibilities for driving them to your website or into your premises.
Located at the top of your business page, next to the Like button, the Call-to-Action gives you the ability to make a button with a specific intention of your choosing. The seven options available currently are:
The options most likely to be useful for pubs are the Contact Us, Book Now and Sign Up buttons.
The Contact Us button will give current and future customers the ability to contact your business if they need to know anything further than the basic info displayed on your page.
Book Now will be significantly useful for pubs that serve food and take reservations – maybe even taking group bookings for functions.
Finally, the Sign Up function will be a great driver for those businesses that rely on email mailing lists.
The Watch Video option could also be very useful for those bars or pubs that have invested in creating a video marketing campaign or television commercial, by driving more people to see it and interact. The Shop Now button could be used for any business that sells products on the premises, including alcohol or other merchandise.
As you can see, this new feature adds an incredible amount of functionality to your businesses Facebook page. Previously it was hard to aim targeted messages to customers.
For those that have ventured into the world of Facebook advertising, these new features can be implemented into your ad posts too. For those that don't how to utilize this feature yet, I'll discuss it in greater detail in coming weeks.