Visitor registration is now open for the Australasian Gaming Expo (AGE) for 2019, promising more exhibitors and seminars as the big hospitality trade show celebrates three decades.
The 2019 AGE will take place 13 – 15 August, at its home for the past couple of years, the new International Convention Centre (ICC Sydney) at Darling Harbour.
Occupying 19,000sqm of exhibition space, it is the largest Gaming Expo in the Southern Hemisphere.
"When compared to over 1,000 other trade shows globally, the Australasian Gaming Expo is in the top 15 per cent for delivering high visitor and exhibitor satisfaction," says associate director of research for Explori, Rory Govan.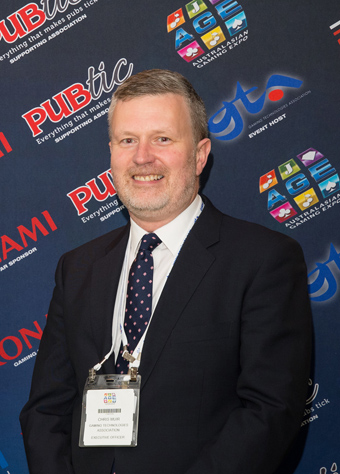 The AGE showcases hundreds of hospitality trade suppliers under one roof, with a strong focus on advancements in gaming courtesy of event organiser, the Gaming Technologies Association (GTA).
Still six months away, the GTA reports 82 per cent of space has been booked by exhibitors, also covering beverage, food, cash security, furniture, paging and communications, signage and displays, building services, AV and financial services.
Registration for visitors to the Expo is open – made simpler through the option of auto-filled fields via major social media networks. This also allows registrants to see their social media contacts that will be attending and plan for the event.
AGE 2018 featured 237 exhibitors and new record attendance of 8,638 visitors – up seven per cent on 2017, which was itself a record year.
In 2019 the AGE will celebrate its 30th anniversary, and the GTA are eager to break all records again.
A highlight will be the further expanded seminar program line-up across the three days, covering a variety of topics of relevance to the hospitality and gaming industries.
For further information visit www.austgamingexpo.com