The 2017 AGE is in full swing, with record attendance on the first day, 26 per cent more exhibitors, trips to Vegas and the prize awarded for this year's Best Stand.
Two days complete for the first year at the new ICC, visitors have just tomorrow (17 August) to see the latest products and technology from the global gaming industry all under one big roof.
In keeping with its tradition of growing with the market, organisers of the event, the Gaming Technologies Association (GTA), report over 3,000 people coming to the Australasian Gaming Expo (AGE) on Tuesday, the first day – up 22 per cent on last year.
Each day one visitor wins a trip for two people to Las Vegas, with Day 1 seeing Matthews Hotels' gaming operations manager Lee Cook taking the prize.
The first day also sees judges assess every stand in consideration of the award for Best Stand, considering each in terms of brand identity, innovation, aesthetics, presentation, and most importantly visitor engagement.
Of the 246 stands this year, special mention was given to Scent Central, Hennessy Coffee, Next ATM, Bromic, and last year's winner, Satelight.
But the award went to Big Screen Video, ostentatiously occupying stand #953, judges citing its "wow factor" at the show. (continues)
"Big Screen Video are very proud to win the best stand at this year's AGE," CEO Paul Ellery told PubTIC.
"It's been a great event. Fantastic for our team to spend time with our clients from around Australia."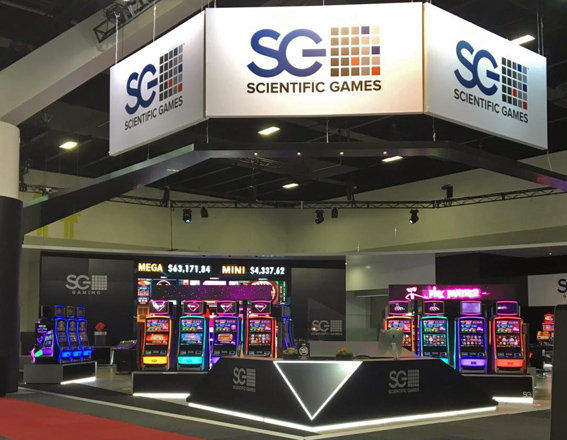 Final day Thursday 17 August closes promptly at 3pm.