Western Australia's drink delivery wizards Streamline Beverages have pioneered another innovation for the premium-thirsty public, further enhancing the "theatre of draft".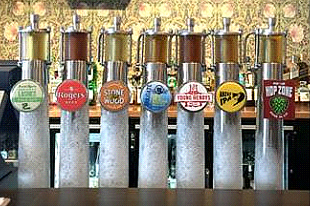 Streamline's Op Tik dispenser features a windowed reservoir that offers patrons a visual reference to the craft beer or other beverage in that line.
It was designed in Australia by Streamline, specifically for venues with a focus on draft products, and the pour and presentation. Allowing customers to pre-see the array of colours, from a dark chocolate stout to a bright golden lager, or a ruby shiraz to a sweet yellow chardonnay.
"The market is reacting quickly, which is pleasing. We really think the product has legs," Andrew Hunter, owner of Streamline Beverages, told PubTIC
"Increased consumer awareness and desire for an authentic draught experience in bars and venues, particularly in the craft sector, has lifted the profile of drinks from kegs.
"Op Tik is about being very straight-up – you've got to have your shit together, and have a focus on quality."
As well as showing off the crafted beverage to the patron, the Op Tik window, which has UV-filtration to maintain the integrity of the liquid, also leaves nowhere to hide tainted product or unsanitary systems.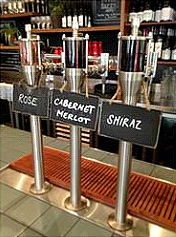 Streamline custom design and build all their products, and developed the windowed founts to further engage the growing market and literally change the way product is seen. The windowed fount is already seeing copies from overseas.
"As consumers become more informed & savvy, it's obvious that the days of poorly delivered draught beer and wine and badly maintained delivery systems are numbered," says Hunter.
The Op Tik system is now available nationally, and currently working on plans to export to the UK and Canada, with views toward the USA. It is compatible with existing glycol or ice bank systems.
It is not affiliated with any brewery or distributor, although Carlton & United Breweries, with which it has worked for two decades, is currently installing them into its Matilda Bay bars.
Hunter says Streamline Beverages have some other cold drink deliver products "in the fire" that a similarly in the direction of draft innovation, because …
"That's the flag we're flying," says Hunter.