Old-time publican Brian Kramer runs the kind of old-school pub that made pubs a staple of the Australian community.
Amid soaring development and relentless gentrification, the Footscray Hotel occupies a prime block on bustling Hopkins Street, just a few blocks from the Maribyrnong River and five minutes' walk from the station.
Developers have been beating a path to the door, offering increasing sums for Kramer's 10-year lease on the pub, which he has owned and operated for the past seven years.
But true to what Kramer describes as the way most pubs were years ago, long before poker machines, the publican lives on the premises, along with several long- and short-term residents from all walks of life, and wants to keep it that way.
Speaking with PubTIC, he says his tenants and regulars are extremely loyal and they're all a big family, and plays down suggestions he's doing anything special, although some would literally have nowhere else to go.
"The residents help out as much as they can, because they want to help and kick in," says Brian.
"Nothing much has changed here for 40-50 years. There used to be a lot of pubs like that, where everyone helped, put in what they could. A charity night, or someone's kid was sick, someone was always there to chip in."
At 65, the industry veteran says he'd love to buy the freehold of the property, but recognises the spiralling land values in the area put it constantly out of reach.
Instead, he is content to see out his lease in the company of his family, including his longest resident and loyal manager, then happily sit out his days somewhere on the Murray.
"Sharon cooks me a meal every night. Whatever time I get to up to bed, it's always up there. Sometimes that's 1am, sometimes not until 4; there's a big tree outside, and sometimes I'm not sure if the birds are singing or laughing at me – but I love it.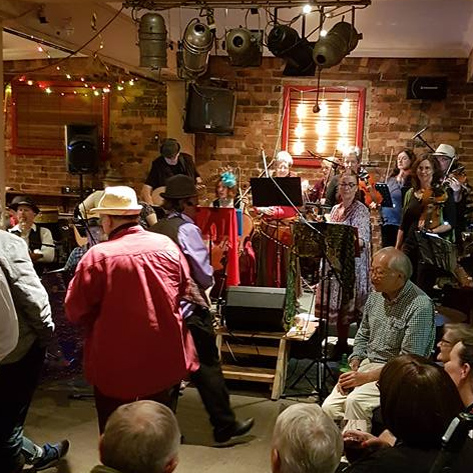 "I love the Melbourne cup, but I'm not a big fan of gaming and we have no poker machines. But you can come in for a cold beer and a game of pool and always feel welcome. We get everyone from punks to the local pensioners' band.
"I just try to keep the place going the way I would like it to be if I were coming here."