Brisbane's heritage-listed Port Office Hotel has been closed after a fire spread through the building on Wednesday afternoon.
A fire is believed to have started on the grille of the award-winning pub, situated on the corner of Edward and Margaret street in Brisbane's CBD.
While chefs attempted to extinguish it and thought it was out, it had flared up the vent, and heat radiated onto the air-conditioning unit had igniting plastic tubing around lines, according to Roma Street fire station officer Samuel Carrigg.
Chef David Lindsey said he initially thought it was a fire drill, with alarms going off and staff directed to wait outside. All staff were reported evacuated safely.
Fire services had the blaze in the roof quickly under control, saving the building from major structural damage.
A pub first opened at the site in 1864, as the Shamrock Hotel. Since being renamed the Port Office in 1909 it has survived two floods and was listed on the State registry in 1992.
(Related: PubTIC's feature on Nick Gregorski's makeover of the famous pub)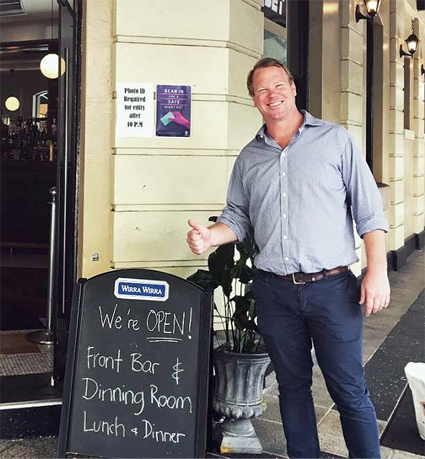 Nick and Meagan Gregorski posted to social media, heralding a timely return.
"Unfortunately, due to a small kitchen fire we will be closed the rest of the week and over Australia Day weekend.
"There is some smoke and water damage, but we plan to be up and running as soon as possible."