Britain's recognised "oldest pub" has been under pressure to change its name – Ye Olde Fighting Cocks – because it is offensive in the modern context … to chickens.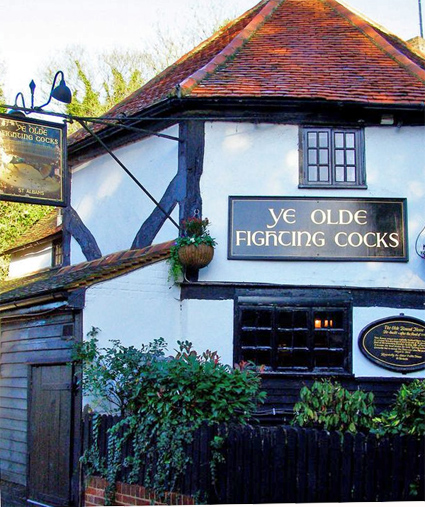 The eighth-century boozer, celebrated amongst a very ancient list as Britain's oldest in the Guinness Book of World Records, has held its current moniker since 1872.
The name came from the pub's history of hosting cock-fights, which was a popular sport at the time, but banned during that century.
People for the Ethical Treatment of Animals (PETA) wrote a letter to the pub, asking it change its name to 'Ye Olde Clever Cocks' – in order to "reflect compassion for animals".
The pub has declined the suggestion, and reports on its website the decision to "pass [PETA] up on the offer of help".
The story has triggered a disproportionate wave of media snickers around the globe, and is now linked with the pub's own reporting of its "busiest day to in the media to date".
"In all the conversations that we have both been part of and witnessed today … one thing has stood out and that is the overwhelming support we have from everyone in the area and we assure you that the love is mutual!" the Ye Olde Fighting Cocks posted online.
Whether through social media support or a justifiable resistance to nannyism, the 1200-year-old pub is keeping its name.