John Feros' JDA Hotels has announced the opening of its large-scale pub development at the former Jannali Inn, welcoming Union Place Hotel to the Shire.
Feros acquired the Jannali Inn in 2015, from builder-operators the Durkin family, who built the pub in 1958 and ran it for 59 years.
Occupying a large plot of Railway Crescent just a block from Jannali station, JDA secured its own plans for the site and the old Inn was demolished in 2016.
The group has now built a multi-levelled development, with 89 apartments in two towers. These stand over a brand-new pub at street level, which began construction in 2018.
Union Place Hotel is a boutique 'Chicago-style' pub that is a throwback to the 'The Godfather' heyday reminiscent of an Al Capone speakeasy, created by acclaimed hospitality architect Paul Kelly.
It features a modern American sports bar, with booth seating set against walnut, and exposed brickwork and metals, softened by indoor plants cascading from the walls, ceilings and behind seating areas. The leafy north-facing terrace offers white umbrellas blocking late afternoon sun, and a vibrant décor full of bold, playful patterns.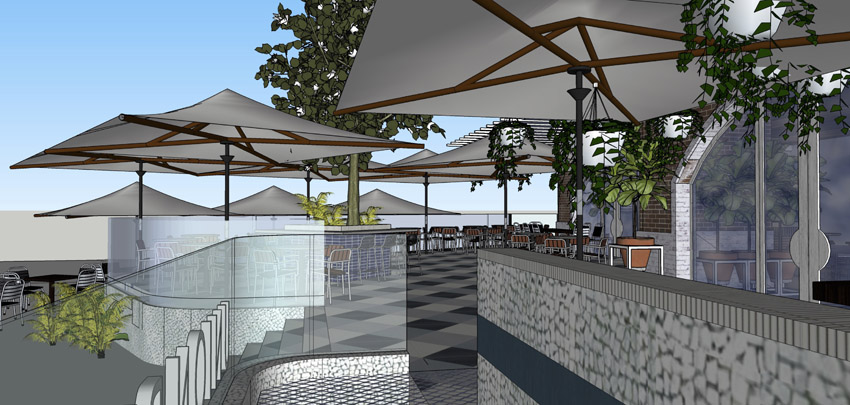 The centrepiece bar area is framed by rich, custom-made blue-stained timber panels and brass halo lighting, and pours a full spectrum of pale ales, American beer and premium wine, spirits, whiskies and cocktails.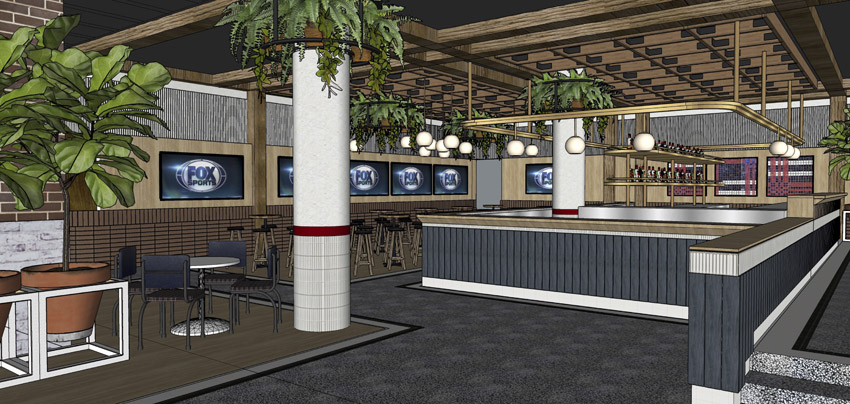 The menu is inspired by the quintessential downtown 'red sauce' American-Italian dining experience, offering Chicago culinary staples, such as more than ten varieties of 18-inch pizzas, the premium being the 'Putanesca', with tomato base, fresh mozzarella, anchovies, marinated artichokes and capers.
There is also a range of burgers and sandwiches, dominated by 'The Godfather', packing all-beef patty, provolone, mozzarella, roasted bell peppers, fresh pesto and mayonnaise, plus a "fusion" of Australian pub classics.
The Union's new kitchen is driven by head chef Kirsten Baker, bringing authentic Italian training from Nonna Grazia Guida and pub experience from Merivale's Vic on the Park.
JDA is owned and operated by the Feros family, boasting 40 years' in the game and current portfolio of nine pubs across Sydney, and Hotel CBD in Queensland.
Four years after buying, John Feros is eager to finally begin trade.
"We're very excited for Union Place Hotel to be our first foray into the hotel industry in the Sutherland Shire area," offers the JDA CEO.
"We are looking forward to bringing a vibrant space to the local community … a place where they can enjoy the sleek, modern bar and bistro areas, experience the premium sports bar facilities and also relax with a meal on the outdoor terrace."
Union Place Hotel is slated to open doors to the public Friday, 26 July.