The large-format Anglers Tavern on the shores of the Maribyrnong River is on offer, as its publican owners look to expand the family portfolio.
Anglers occupies a big 8,270sqm block in Maribyrnong, just 6.5 kilometres from the Melbourne CBD, with roughly 160 metres of frontage to both Anglers Way and the River.
It boasts state-of-the-art indoor/outdoor dining and entertainment facilities, serviced by a broad pub-style menu and multiple bars, as well as TAB facilities and an array of screens playing sport, plus three function spaces. Live music and DJs play weekly.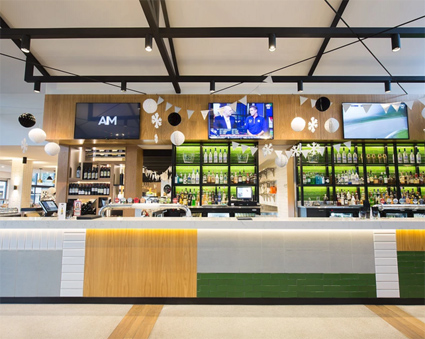 A full refurb costing $500k was recently completed, and the pub sees strong trade throughout the week, and is regularly booked out on weekends.
The Angler's footprint on the block provides for considerable future development (STCA), the land zoned General Residential, potentially allowing luxury riverside apartments or residences, a retirement complex or mixed-use development complementing the hotel.
The block is just 800 metres from Highpoint – the fourth-largest shopping centre in Australia, which turned over more than $1bn in 2017.
Formerly part of the stable of the Darcy family, counting former AFL star Luke Darcy, more recently it has been owned and operated by a private Melbourne family that also hold deeds to other Victorian pubs.
The family's preferred option is a sale and leaseback on Anglers, but they will consider offers on the freehold going concern. Comparable properties would indicate its going concern value north of $25 million.
They have engaged Knight Frank to market the "Melbourne institution" on the two options, with terms and rental on the lease to be negotiated, including allowance for possible staged developments in the future.
"It is believed the current owner operators are looking to divest the freehold in order to free up some capital to continue further expansions in their portfolio," explains Knight Frank's Stephen Kelly, managing the sale in conjunction with colleagues including Kate MacDonald of the Hotels division.
"After three years working with the vendors, and a string of major transactions in the area, it as an absolute privilege to bring a property of this calibre to the market."
Options on the Anglers Tavern are being offered via Expressions of Interest, closing Wednesday 8 August.