Australia's biggest pub is very pleased to have its prize giant cow Bessy returned, after she was recently abducted by cattle thieves.
Eatons Hill Hotel was gearing up to once again bring "the Country to the City" with the sixth instalment of its annual Rodeo, to take place 1 April.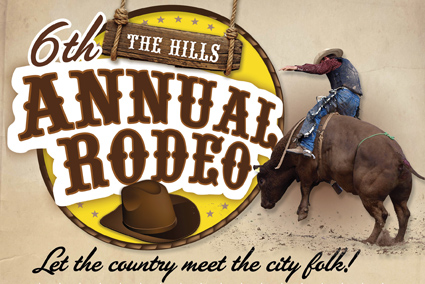 Somehow, in the early hours of the big day, a few blithesome patrons of the hotel managed to abscond with the 6.5-metre tall blow-up bovine mascot from outside the Hotel, located on busy South Pine Road.
Fearing the worst, staff rushed to social media to plead for Bessy's return – Deflated or Alive!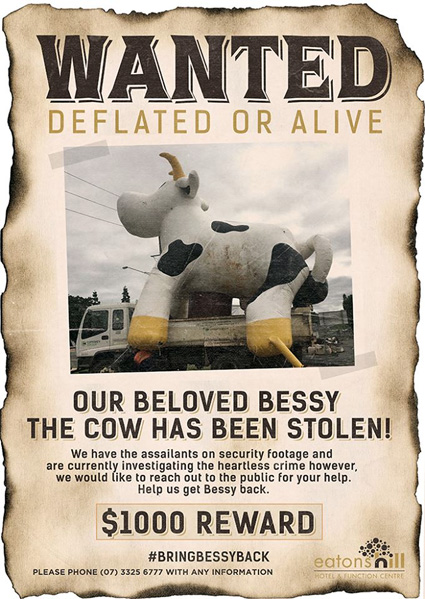 A $1,000 reward was offered to stimulate the conscience of those in the know.
There was extra incentive in the statement that the assailants had been caught "on security footage" and investigations were ongoing.
On the morning of Monday, 3 April, "several men" were seen approaching staff about Bessy's safe return.
Speaking with PubTIC, Comiskey Group CEO and owner of the Eatons Hill Hotel, Robert Comiskey, says they are glad to have her back, and thanked the power of the social masses.
"The support and interest in the theft has been amazing.
"It just goes to show that social media can sometimes work for you in times like this … I doubt we would have ever seen Bessy again if the story didn't go viral."