This week Diageo – one of the largest and most progressive drinks companies – celebrated two decades since its inception, and the eve of further innovation.
The publicly listed company (plc) Diageo was created in 1997 from the merger of Grand Metropolitan plc and Guinness plc. Since then its share price has increased 340 per cent, and market capital has increased 440 per cent.
The 20th anniversary was celebrated around the world – from Nigeria to Sydney – by the company's 30,400 employees with a dram of Johnnie Walker Black.
In the UK, CEO Ivan Menezes and a selection of distinguished employees opened the market at the London Stock Exchange.
Menezes spoke of the company's credo to see the drinks industry and alcohol as a positive in society.
"We have made great strides in diversity and inclusion, minimising our environmental impact, our contribution to the communities where we operate and in our aim to reduce the harmful use of alcohol around the world."
Diageo is purveyor of some of the world's most recognised brands – particularly Johnnie Walker scotch, Smirnoff vodka, Tanqueray gin, Guinness stout and from Australia, Bundaberg Rum.
Australian managing director David Smith offers it is an "exciting time" for Diageo in Australia, which works hard to stay relevant to consumer trends, with big on-premise news pending in January.
"Our performance has been driven by a significant re‐investment in our core brands, including the iconic Bundaberg Rum and the world's best‐selling Scotch brand Johnnie Walker.
"Our innovations such as Bundaberg Lazy Bear, Smirnoff Pure and Johnnie & Ginger have driven premix category growth and our Reserve portfolio of brands are benefitting from the resurgence of cocktail culture and drinkers choosing to drink better rather than more."
Key milestones
1997
Diageo plc is created through the merger of Grand Metropolitan and Guinness, and listed on the London and New York stock exchanges in December
2001
Diageo and Pernod Ricard acquire Canadian alcoholic beverages business Seagram's, bringing Crown Royal Canadian whiskey and Captain Morgan rum
2007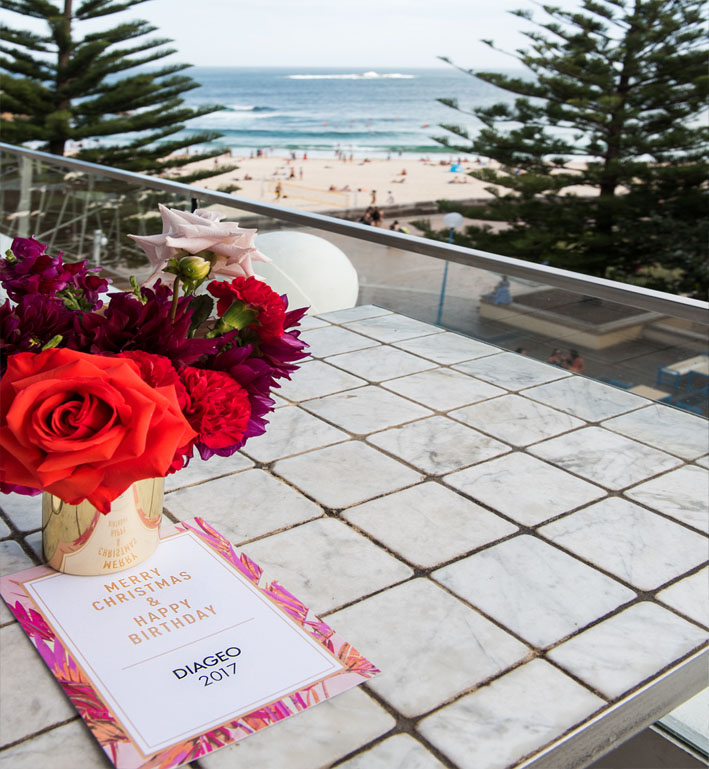 Water of Life programme launched, to provide safe drinking water and sanitation to people across Africa. To date the programme has reached more than 10 million people in 21 countries
2008
New 50/50 company formed with the Nolet Family to sell, market and distribute Ketel One vodka
DRINKiQ launched: online resource to arm consumers with the tools needed to make informed choices about drinking
Learning for Life skills programme launched in Latin America and the Caribbean. Programme now runs in more than 40 countries, and has reached more than 120,000 people
2011
Acquisition of a controlling share of Shui Jing Fang, making Diageo the first global company to own a majority stake in the fast-growing Chinese White Spirits category
Mey Içki, the leading spirits company in Turkey acquired
2013
Acquisition of United Spirits Limited in India begun
Diageo the first alcohol beverage company to sign up to the UN Women's Empowerment Principles
2015
Diageo gained full control of Don Julio tequila
2016
Diageo named as one of the top 25 most diverse and inclusive companies in Thomson Reuters Diversity and Inclusion index
2017
Fast-growing tequila Casamigos acquired
Investment to bring back lost distilleries Port Ellen and Brora announced
Diageo celebrated training 1 million responsible drinking ambassadors, and launched Drink Positive campaign aimed at promoting moderation and tackling misuse