Prominent Sydney hotelier Peter De Angelis is fighting to overcome an emotion-driven backlash against a new pub development in the booming Liverpool LGA.
De Angelis Hotel Investments (DHI) recently submitted the second Development Application for the Fontainebleau Motor Inn site on the Hume Highway, after a petition by locals based on the hotel's proximity to Casula Public School shut down the original application.
Despite the proposed hotel's family-friendly focus and DHI's attempts to show it will improve the facilities for locals, the complicit involvement of hundreds of 'signatures' from school children has garnered support from scandal-hungry media and politicians eager to score community points.
The critics' arguments have thus far focused on the proposed hotel's 'detrimental influence' on the children, despite it being located 350 metres away, most of this down the six-lane Hume Highway.
But also cited is the existing motel's "value to the community" as crisis accommodation. The original plan would have reduced the number of rooms from 32 to 20, but speaking to PubTIC, Peter De Angelis said Council made other preferences known.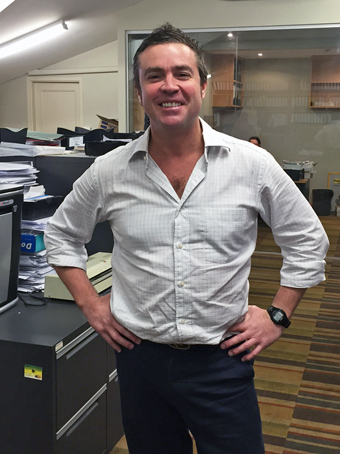 "At Council's request, our revised DA has no accommodation rooms, as the place is in serious need of a re-make, and police statistics show it's very high in crime.
"The place we want to build will bring a fresh venue to the area, with no live entertainment to attract a rowdy crowd, a children's play area, security patrols in the carpark and a courtesy bus for locals seven days a week.
"Our revised DA also has the pub closing at midnight, and no bottle shop. We look after our hotels and I'm sure it's a place people will like once it's there."
DHI has recently sunk several million into an impressive make-over of Burwood's Bath Arms, sitting prominently on a corner of bustling Parramatta Road. Formerly "a good place to get glassed" – according to a local and regular – it now embodies the no-nonsense aura and quality dining offering that has become essential in the highly competitive modern Sydney pub sector.
Complainants to the Liverpool development are eager to capitalise on any mud available courtesy of DHI's Macarthur Tavern, which once topped OLGR's list of violent venues. Two years since that low point, it now sits equal seventh in the lesser Tier 2 list, with just 11 incidents in the year to June 2015.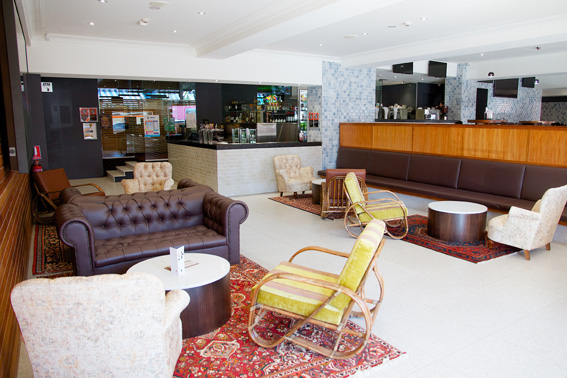 The redevelopment of the Fontainebleau site would see a licence moved from south Liverpool's city centre, where three licensed venues a clustered in a 50-metre radius. DHI's track record with other mixed-use hotel operations would likely see the license relocation benefit Liverpool police.
But some Casula locals, driven by the Casula Community Group for Responsible Planning, remain convinced a new pub in the area will introduce problems they don't currently have.
Speaking with PubTIC, Group representative Criss Moore said the development site is adjacent to aged care and government housing that doesn't need this kind of influence.
Moore expressed concern as a local resident that the area is already "flooded with alcohol" and the development's proximity to the school was an issue for her, as a teacher.
Also mentioned was research that claims the venue will result in 60 new gambling addicts in the surrounding five kilometres.
As a densely populated Band 2 district, a five kilometre radius from 467 Hume Hwy takes in many existing Clubs and hotels already available to gamblers, between them operating thousands of EGMs.
Ms Moore stressed the Group represents the feelings of the residents. The Group's Facebook page boasts six likes and a link to a mid-2012 blogger article on the need to ban all alcohol and venues.
In her capacity as spokesperson for 'Casula Community Group for Responsible Planning Inc' she contacted PubTIC later today, with accusations of financial reward from DHI.
"Our community unfortunately has no confidence in you and your publication accurately and fairly reporting on this controversial DA."
De Angelis lamented that the group's successes don't seem to be of as much interest as their challenges – such as learning to control 1,000 patrons on a Friday night at the Macarthur.
And efforts to demonstrate their intentions have either gone unnoticed or backfired, including an offer to improve safety lighting at the school – as part of a voluntary planning agreement that sees developers fund public amenities – misinterpreted and labelled an attempt to "buy off" the school's management.
The matter is slated for hearing at the NSW Civil and Administrative Tribunal in December.