There is renewed focus on casino regulation as Crown is accused of systemic breaches around money laundering and impropriety, and a report finds rising rates of alcohol-related violence.
In April this year a Victorian judge released a 2013 interview of Chinese junket operator Roy Moo to journalists at The Age, Sydney Morning Herald and 60 Minutes, fuelling their major investigation into the practices of casino operator Crown Resorts.
The media outlets are now revealing their special report, outlining that Crown partnered with tour operators backed by Triad-led Asian organised crime syndicates, for the purpose of netting Chinese high rollers into its casinos in Melbourne and Perth.
One of these entities, known as The Company – a crime conglomerate controlled by Triad bosses – used Crown-linked bank accounts and high rollers to launder funds. Crown is said to have licensed and paid members of The Company to generate turnover.
It is illegal to gamble or promote gambling in mainland China. So-called 'Junkets' are businesses that specialise in promoting overseas gambling to Chinese high rollers, offering trips and lines of credit. Analysts in Australian and the USA suggest some are legitimate, but many are controlled by Asian crime gangs.
It is illegal to take more than $3000 from the Chinese mainland. Complex arrangements by the junket operators allowed rich Chinese gamblers to play using millions of dollars. At least some of these funds seem to be provided by organised crime groups laundering the cash.
The Company's primary business is thought to be the trafficking of ice and cocaine, but it benefits from the relationship with Crown to wash proceeds and move profits back to China. Police sources suggest that over the past 30 years The Company has been responsible for more drug-related harm in Australia than any other entity.
Crown may have further assisted by exploiting weaknesses in Australia's visa process to bring high rollers into the country without the usual vetting.
A trip in mid-2015 flew a criminal identity and other Company members, including a notorious drug trafficker, to Crown Perth on a private jet, where they turned over $800 million, according to sources.
In late 2016 the practices at Crown became a focus of a sweeping Chinese government anti-corruption crackdown, bringing about the arrest of 19 of its current and former China employees, including head of international VIP programs, Jason O'Connor.
The resulting share price plunge in Crown prompted a class action, which claims the company should have known the risks.
The arrest of Moo by federal agents in 2013 sparked demand for Crown to produce CCTV footage of Moo conducting transactions at the casino. Bundles of cash were seen dumped out of a plastic bag, to be wired to Crown's account in Hong Kong where The Company could collect it. Moo relayed that he was engaged due to his relationships at Crown, and because using the casino to launder money was "easier than using a bank".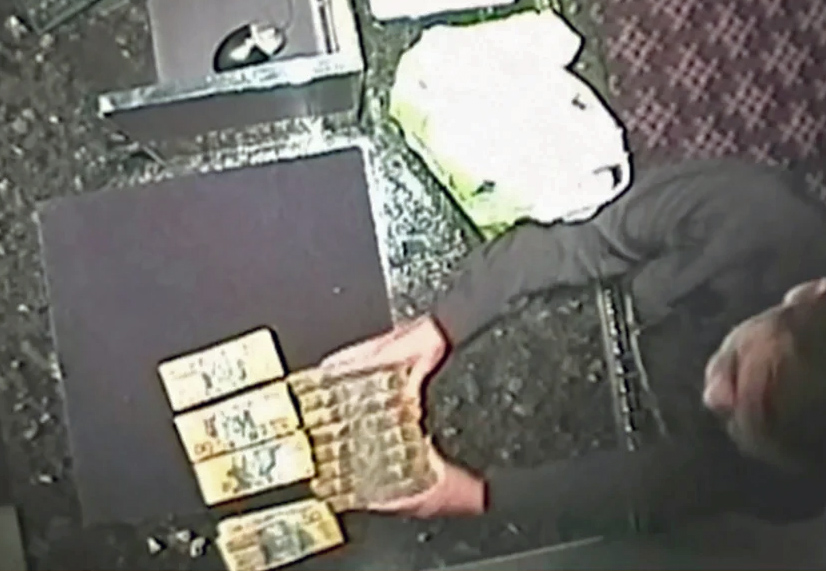 Moo was jailed for laundering close to $1m, but quickly replaced by The Company with another junket operator. Since the media companies secured his interview three months' ago, law enforcement sources have confirmed continued close ties between other Crown-licensed junkets and The Company.
Crown stands by its "comprehensive" AML (anti-money laundering) and CTF (counter-terrorism financing) programs.
It is due to open Crown Barangaroo in Sydney in 2021, with the business openly based on appeal to high-rollers from China.
The $8.6 billion company is 36 per cent owned by James Packers, who is selling a large chunk of his stake to Macau-based Lawrence Ho for $1.76 billion. Packer has not held an executive position at Crown since 2012, and insists he had no knowledge of its conduct in China.
The Age reports a more in-depth story aired on Channel 9's 60 Minutes, Sunday (28 July).
Meanwhile, at the top end, the Queensland Alcohol-related Violence and Night Time Economy Monitoring (QANTEM) report found more than ten per cent of alcohol-related violence in the Cairns precinct took place at the Reef Hotel Casino.
Cairns' Safe Night Precinct was one of 15 across the state studied by QANTEM, looking to measure the impact of reforms introduced by government in 2016. These counted banning shots after midnight, last drinks at 3am and compulsory ID scanning. 
Cairns records 190 licensed venues, including the casino. Comparatively, Surfers Paradise shows 161, Fortitude Valley 152 and Townsville 90 venues.
Casinos in Queensland, as in most states, are exempt from a lot of the regulations applied to pubs and clubs.
QANTEM's report found overall assault rates in Cairns were unchanged by the laws, except at the Casino, and listed in its recommendations the casinos no longer be exempt from the regulations. 
But the Queensland Government has already rejected this and nine other recommendations, stating it is "not satisfied imposing this additional regulatory burden on casinos would assist in reducing violence rates".
It also ruled out consideration of minimum unit pricing of a standard drink and the introduction of 3:30am closing in Safe Night Precincts.