Research from the UK finds cocktails are increasingly the drink of choice with a meal and more essential on the drinks menu than ever, as pubs head into summer down under.
Cocktails are more popular than they've been in some years, in part due to their suitability for social media.
Research from leading UK data consultancy CGA on total volume on-premise to September 2018 has found the long-standing most popular cocktail in the country – the Mojito – has been overtaken by relative newcomer, the Pornstar Martini.
CGA also found millions of customers now choosing to drink a cocktail with their meal in a venue, influencing drinks lists and the skillsets of bar staff.
In Australia, Bacardi is "stirring up creativity" of its own, announcing a partnership between its Bombay Sapphire and Australia's oldest and most visited gallery, the National Gallery of Victoria.
The union is being celebrating with a gala event at the Gallery on 1 December, and a range of Bombay cocktails, such as the Bombay Sapphire Negroni (images below).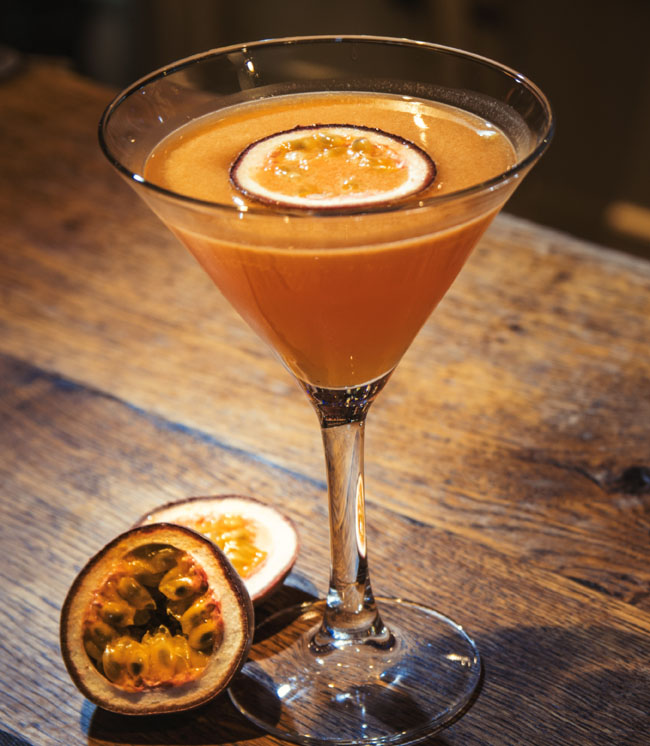 Pornstar Martini
2 ripe passion fruits, halved (skin should appear crinkled)
60ml vanilla vodka
30ml passoa
1 tbsp lime juice
1 tbsp sugar syrup
Shot of Prosecco or Champagne on the side
Bombay Sapphire Negroni
25ml      Bombay Sapphire Gin
25ml      Martini Rubino Vermouth
25ml      Martini Bitter
Orange slice
Step 1 – Add ice to a rocks glass
Step 2 – Add Bombay Sapphire Gin, Martini Rubino and Bitter to the glass
Step 3 – Stir well to combine and provide a little dilution
Step 4 – Garnish with an orange slice