Colonial Leisure Group has today reopened the picturesque Portsea Hotel following a $7 million renovation, reviving the 142-year-old landmark.
Chris Morris' Colonial Leisure Group (CLG) has built a $300 million portfolio of prime hospitality venues in Victoria, WA, Queensland and most recently NSW.
The Group purchased the Portsea Hotel in 2000, and while a great pub it has been somewhat "underwhelming" in recent years, according to CLG national GM, Lawrence Dowd.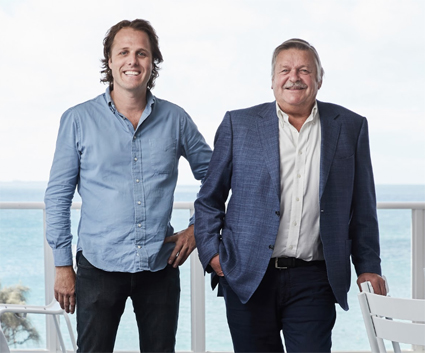 "The potential of this pub was pretty significant. But like a lot of these old pubs, once you start opening them up it can be a never-ending process. You have to be smart about it. We had to be quite calculated about what we do and how we realise its full potential, without overcapitalising."
A major $7 million overhaul of the interior and exterior has been executed, with creative by Projects of Imagination.
Built in 1876 on the northern tip of the Mornington Peninsula, the pub offers stunning north-facing views across Port Philip Bay on all three levels, and now offers raised decking on its expansive outdoor area, further enhancing the aspect over Crown land and the cliff's edge.
Arriving guests are greeted by a gallery, featuring a rotating calendar of artists' work on display and for sale. This area leads to the large open-plan Longshore room, with commercial kitchen and fresh new menu.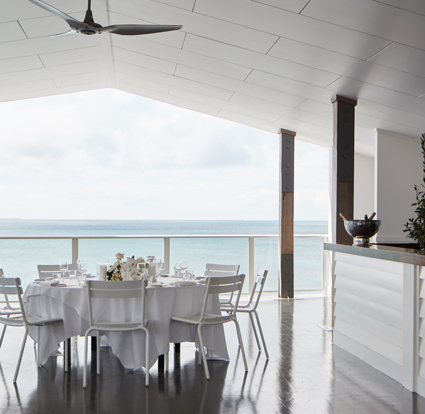 The top level is home to the Bertrand Bar – in honour offormer Australia II captain John Bertrand, who lives in Melbourne and has ahouse in Portsea, with its strong sailing community. The panoramic ocean viewsfrom this rooftop area make it a candidate to become the 'hottest new space'for summer events.
Other additions at the Hotel include a California-inspired burger offering called Cliff's Bar, and a whisky-inspired cocktail space known as RIP Bar, hoping to lure guests in the cooler months. The Portsea will host live music over the coming summer months, and plans to offer further points of appeal, such as morning yoga classes.
The comprehensive renovation aims to re-establish the Portsea Village as a year-round tourist destination, and something of a mecca for families and holidaymakers, 90 minutes' drive from Melbourne.
Having closed in April and work beginning in earnest in June, the Portsea re-opened today to begin the real task ahead.
"The renovations were undertaken to bring back the charm that had left the building some time ago," offers Dowd.
"It's probably one of the biggest beer gardens and best views in Victoria. On a clear day you can actually see the Melbourne skyscrapers on the horizon.
"We're hoping to attract day-trippers who come to Melbourne, and those who want to get out of town, go to the pub for the weekend. We've realised the building's full potential and made the most of its waterfront location, creating a pub that is a true destination for the Mornington Peninsula."