The Victorian regulator has issued notice of immediate and impending rule changes for licensees regarding cash withdrawal limits and the new Liquor & Gambling Legislation Amendment Act 2018.
Coming into effect today are some changes resulting from the Liquor & Gambling Legislation Amendment (LGLA), which updates the Liquor Control Reform Act 1998. These are: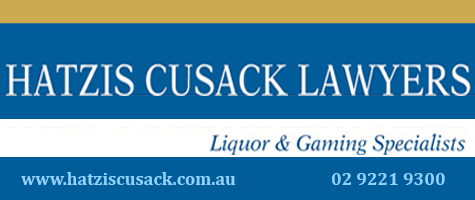 RSA registers: licensees previously required to maintain an RSA register are no longer required to do so, but relevant training information must be provided upon request
Alcohol advertising: licensees must not display – or cause to be displayed – static alcohol advertising within 150 metres of the perimeter of a school (certain exemptions apply)
There are also changes to the former Act regarding the granting, variation or relocation of a licence.
Beginning 13 September 2018, licensees must also prohibit the supply of liquor on licensed premises to minors under all circumstances. It has been permissible for a person under 18 years to drink alcohol on the premises if with a parent or legal guardian and consuming a meal.
From 19 September changes to the Gambling Regulation Act 2003 will come into effect, set to dramatically affect electronic payments and systems, and patron services.
Gaming venues MUST:
Prohibit a person from withdrawing over $500 from any one account in a 24-hour period
Ensure an authorised employee of the venue operates the machine – including entering the amount
Also from this date, venues must no longer offer cheque-cashing facilities to patrons.
The $200 EFTPOS transaction limit and prohibition on credit card cash advances will remain.
The Victorian Commission for Gambling and Liquor Regulation (VCGLR) states that the new limit on withdrawals over 24 hours begins from the time of the first withdrawal.
Further enquiry by PubTIC has ascertained that pubs are required to determine how the transaction limits will be monitored and calculated, which may involve the provider or investment in further infrastructure.
"It is expected that venue operators will liaise with their external EFTPOS facility provider to develop a technological solution," replied a spokesperson.
If the EFTPOS provider cannot provide a solution to comply, then "the venue will be required to implement other measures to ensure they adhere to the legislated withdrawal limits".
VCGLR also made special note of the need for payment systems to only be operated by a person employed or engaged by the venue, including "entering the amount of the funds to be obtained", which may affect mobile phone payments.
The Victorian Government has also slated an end to the long-standing 50:50 split on gaming machine entitlements between pubs and clubs. From 2022 pubs will see 51.5 per cent (14,100) of the State's 27,372 machine licences.