A popular late-trader in thriving Bendigo has hit the market, as brother and sister owners call time on decades in hospitality.
Andreas and Alysia Bazzani opened the Black Swan Hotel in 2001, which incorporates The Perch nightclub and The Icon Bar.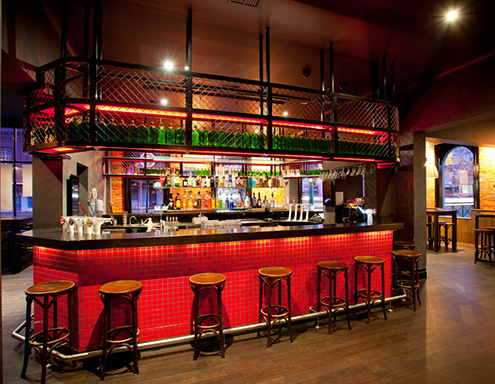 One of only three hotels licensed until 5am, after a 2008 Bendigo bylaw prohibits more, the Hotel holds 799 pax across three levels, with multiple spaces and four separate bars. An historic cast iron heritage balcony overlooks Bendigo's Rosalind Park.
The Bazzani's renovated the building to open the business, and Andreas says he has thoroughly enjoyed his time at the late-night venue.
"I will truly miss the Black Swan, but after working in the hospitality industry since I was 16 years old, I am keen to explore other business interests."
Alysia told PubTIC they have both found other aspects of their lives to pursue.
"We're in our 40s now, and I've had a bit of a change in career direction, Andreas has too.
"We think this is a positive way to leave business."
Andreas champions the anti-violence measures that have been employed in Bendigo in the past decade, and believes the future is bright for the industry.
"Crowds are more sophisticated and easier to manage, and anti-social behaviour has all but been eradicated.
"There has never been a better time to be part of the nightlife industry."
Currently trading on just Friday, Saturday and Sunday nights, the hotel is licensed to open every night and could well see a more diverse business model take over under different operators.
Bendigo is a city of around 83,000, making it the fourth largest in Victoria and fourth largest inland city in Australia – located around 150 kilometres north-west of Melbourne.
The property is being marketed by Colliers International's Will Connolly.