A bartender from the world-famous Baxter Inn* has taken out the Australian chapter of the bi-annual Angostura Global Cocktail Challenge.
Five top bartenders from around Australia each represented their State at the national finals of the prestigious competition, which was held at Castle Hill's Hillside Hotel on Wednesday night.
As the current title holders and only country to have won the global competition three times, the pressure was high to find the next Australian champion to go on to compete in the worldwide finals.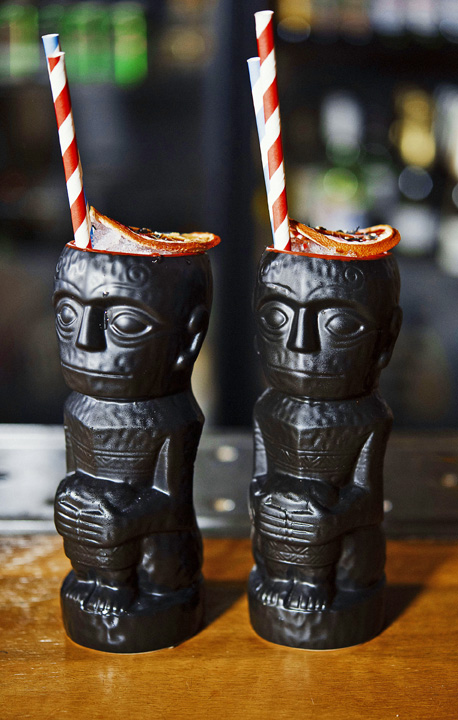 Baxter Inn's James Irvine edged out stiff competition to take the $10,000 cash and title of Australian Angostura Brand Ambassador.
"I am honestly blown away," said Irvine about the win.
"The competition was stiff and everyone that took part was a serious contender. Being an ambassador for Angostura is an amazing opportunity and is a career aspiration of mine. It will be an honour to represent such an iconic brand."
Irvine will head to Trinidad in early 2016 to compete for the title of Angostura Global Brand Ambassador, and US$10,000.
Angostura is the name synonymous with aromatic bitters, and a range of aged and boutique rums. The competition encourages entries that take into account balance and taste, but also the mix of flavour and aroma. Bartenders are also judged on performance, presentation and storytelling.
Wednesday night's judging panel was comprised of: Sam Bygrave, editor of Australian Bartender Magazine; Luca Capecchi from The Commons; current Angostura world champion, Mike Tomasic; Brittany Page from Angostura's Australian distributor, island2island.
Praising the passion and dedication of the participants, Page expressed confidence that Irvine will give Australia a fighting chance.
"He will certainly give the other contestants a run for their money at the global finals.
"Australia is current global champion. We are the country to beat, so it was vital we found a bartender worthy of representing our country in the global finals in Trinidad next year.
Runners-up in the national finals were Alex Boon from Jahh Tiger, Brisbane taking second place, and Joe Sinagra from Bobeche, Perth taking third.
*Baxter Inn has several times been voted one of the top 10 bars in the world.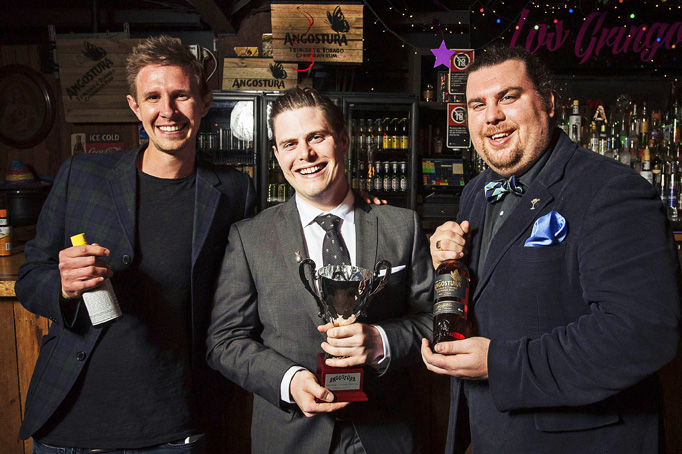 James Irvine's Winning Drinks
'Mr Trinidad'
45ml Angostura 1824
45ml fresh blood orange juice
15ml Amaro Montenegro
10ml fresh lime juice
5 dashes Angostura aromatic bitters
Place all ingredients into a cocktail shaker, fill ¾ full with ice and shake vigorously. Strain into chilled smoked tiki mug. Garnish with dehydrated blood orange wheel, with smoking embers and mis-matched candy straws
'Toco Beach'
60ml lightly brewed green tea, chilled
50ml Angostura Reserva
30ml fresh lemon juice
20ml Falernum
5ml Angostura orange bitters
Place all ingredients into a cocktail shaker, fill ¾ full with ice and shake vigorously. Fine strain into a chilled stemless wine glass. Garnish with Nasturtium flowers, and mist salt water across the drink