Australian Venue Company has listed two of the former Drink n' Dine venues, as it fine-tunes its portfolio amid big expansion plans.
In early 2016 AVC, at the time trading as Dixon Group, purchased the three Drink n' Dine venues from group founder Jamie Wirth, comprising the Oxford Tavern in Petersham, and the Norfolk Hotel and Forresters Hotel, both in Surry Hills.
The Surry Hills pubs were two of the early Drink n' Dine success stories, finding an emerging market for grungy locals with on-trend menus, oodles of character, and no poker machines.
Wirth took on the leasehold operation of the Oxford Tavern, which had been struggling as a topless bar with the inner west demographic, and used its well-worn appointment to advantage, crafting a sibling for the Norfolk and Foresters.
The food-driven model of the three pubs suited the emerging Dixon Group, on its quest for leaseholds with no gaming.
But the AVC of 2018, majority owned by American private equity KKR, is pursuing more scalable, less volatile operations, most notably a potential JV with Coles' Spirit Hotels for operation of its 87 pubs.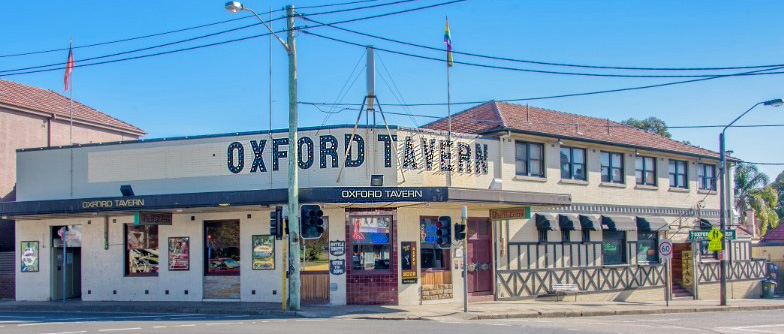 Moving with the times, AVC has determined to divest the Norfolk and Oxford, believing they would be better back with the kind of management that was Drink n' Dine.
"They really suit more the owner-occupier sort of model, and someone who can really deliver and own a great concept, like Jamie was doing," says AVC CEO Paul Waterson. "He did such a great job."
AVC has been executing a reshuffle of late, parting with the Hawksburn Hotel in Toorak, and Soden's in Albury. Waterson reports they see promise in the Forresters, and the Norfolk and Oxford mark the end of the sales for now.
"You always look to optimise your portfolio as you get more and more pubs," he explains. "I think someone will do really well out of these."
Constantly looking for the right opportunities, Waterson notes some considerable yield compression in the freehold market, and suggests it is not a bad time to be dealing in leaseholds.
AVC has engaged Ray White Hotels' Blake Edwards and Xavier Plunkett to market the businesses.
The Norfolk has enjoyed near cult status success, offering a ground floor bar, bistro, function room and oft-packed beer garden. Upstairs is the popular 'House of Crabs' eatery. Located on Cleveland Street, amongst high-density residential, it has become a staple of university students.
The Oxford is an evolved working-class local, replete with vinyl flooring and furniture and Hollywood-style signage out front. It offers a main bar, bistro, function space and big beer garden, but also seven unused accommodation rooms on the upper level.
Both pubs hold strong leases until 2033, including options, and significant blue sky.
"Both pubs represent an excellent entry point into the Sydney hotel market, and any competent hands-on operator will be able to immediately identify the abundance of upside in each asset," says Edwards.
The leasehold interests in the Norfolk Hotel and Oxford Tavern are being offered via Expressions of Interest, closing midday Wednesday 25 July.