Less than three years after it was levelled by fire, the Kandanga Hotel is rebuilt and better than ever and on the market as battlers Doug and Carol Greensill look to move on.
The historic Kandanga Hotel in the south-east Queensland town of Kandanga was destroyed by fire in December 2015.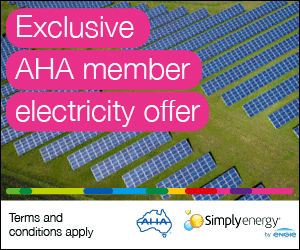 Undeterred, its devoted locals had it trading again the very next day, courtesy of donated fridges and cold rooms, and a new bar they promptly built.
The pub was the livelihood of the Greensills, who vowed to rebuild it in the greatest possible sympathy to its heritage and significance to the town.
Following insurance payouts, a revived but in-progress Kandanga pub reopened in July 2017, quickly regaining patronage as it geared back into operation.
"It's been going really well, as good as ever … it came back really strong. The whole area's going really well, which has helped the pub as well," reports John Greensill, who sells commercial real estate with Harcoorts Noosa, and is marketing the pub for his parents.
The rebuild has strived to retain country charm, featuring plenty of polished timber including log supports for the tall gable ceilings.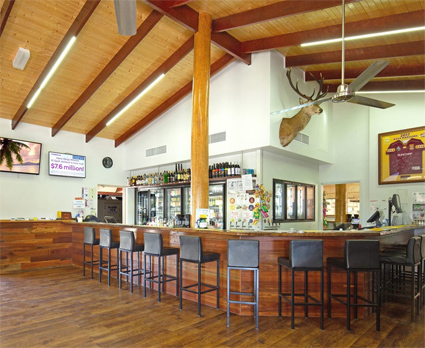 The new Hotel features single bar operation, a chef-designed commercial kitchen, spacious dining and lounge area, TAB and Keno, and sweeping 2.5-metre wide verandas overlooking the outdoor areas. The structure occupies 750sqm on the 2,458sqm block.
There are three accommodation suites of assorted sizes, each with ensuites and facilities, as well as a manager's residence with the office.
Kandanga is within Mary Valley, 35 minutes from the beaches of Noosa and 20 minutes from Gympie. The new Mary Valley Rattler' train service is due to open in coming months, predicted to bring 50,000 tourists per year to the area, with plans for shuttle buses to ferry visitors to and from the Hotel.
John says the locals have been "awesome" and continued coming to the pub all through the time they were trading out of the temporary set-up, and now meals and the Sunday sessions are back, it's "flying".
But with all that's happened, his parents have finally made the decision to call it a day.
"They're a bit tired, and it's time for somebody new to probably take it to another level."
The freehold going concern of the Kandanga Hotel will be sold via auction onsite on Sunday, 2 September, at 11:30am.