Still hammering away at their big overhaul of Mt Erica, one of Melbourne's rapidly growing hospitality groups has opened the doors to its reinvented Union House Hotel.
Around three years ago the team of Will Benjamin, Matt Vero and Callan Hitchens opened their inspired new pub the Marquis of Lorne, in Fitzroy.
Meeting success, they have been on the lookout for a new project, and recently purchased Prahran's Mt Erica Hotel, citing an upcoming overhaul that will strive to "keep the soul of the pub" while bringing its food & bev and broader offering up to date.
But this purchase came after that of the former Union Dining on Richmond's Swan Street, which they have tweaked to a similar floorplan to the Marquis while perhaps "a bit more refined" says group partner Matt Vero.
"There are a lot of pubs in Richmond, but they're all sort of catering to different markets," he suggests.
"We're trying to be just a comfortable place to go mid-week and have a drink, and also go there on the weekend and catch up with friends. Not your standard footy pub necessarily and not your standard party bar, but just somewhere in the middle that kind of meets the market."
Continuing their Melbourne mantra of public bar downstairs, dining upstairs and a 'party zone' rooftop terrace, the elements Vero says a venue definitely needs "to really capture the audience", there will similarly be a strong emphasis on the menu, led by chef Jacob Swain.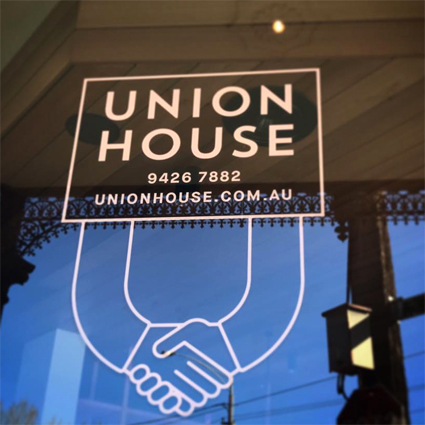 Just two weeks open, Vero reports "really good trade" at the new pub and is very pleased they are heading into summer with a new site to behold.
"Jacob's been our head chef at the Marquis of Lorne, and he's come on board and is doing similar kind of food but maybe a bit nicer and more suited to the area.
"It's getting harder and harder to find a place to set up or reinvent, so we've found one we're really happy with in Richmond and look forward to seeing how it all pans out over the next couple of months and beyond."
Having sold the acquisitive group the Fitzroy Marquis, as well as some of their preceding café businesses, Melbourne-based Will Connolly of CBRE believes Richmond will be better for their arrival, and that they will satisfy its ongoing thirst for a good local.
"Richmond epitomises Melbourne's pub culture and the guys would not be looking to change the game or introduce any new and far-out concept – they'd simply be looking to capitalize on the suburb's obsession with pubs, and bring in their style, which has been so successful at the Marquis of Lorne."
Following its extensive makeover, the Mt Erica Hotel is on track to debut in October.