Top10 Queensland gaming pub the Acacia Ridge Hotel is back on the market, boasting a new multi-million-dollar renovation and buckets of upside.
The very large format Acacia Ridge (ARH) occupies a sprawling 18,450sqm block on busy Beaudesert Road in Brisbane's south-west, and its 45 EGMs consistently rank it in the top echelon of the State's gaming hotels.
There are multiple bars and conference facilities, 34 accommodation rooms, a big drive-through bottleshop, and parking for 230 cars, but many aspects of the site are underutilised or dis-used.
In late 2016 it was sold for close to $26 million by hoteliers Peter Calligeros and Steve Farley due to the latter's pending retirement.
The buyers were announced to be "Sydney-based investors", being primarily White & Partners, with a minor stake by Joel Fisher, who managed ongoing operations.  
Fisher and business partner Andrew Denmeade are principles in their new greenfield specialist vehicle Balmoral Hospitality, but contrary to some reporting Balmoral is not involved at ARH.
The Acacia owners recently completed a $2.5 million capex upgrade, and showing consistent year-on-year growth, turnover for FY19 exceeded $13.5 million across the various departments.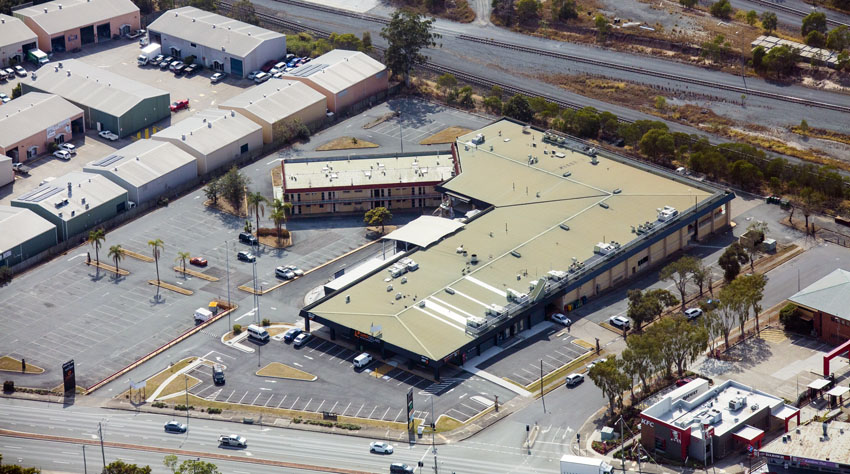 However, with over 9,000sqm under the main roof, a number of opportunities at the Hotel have remained uncapitalized. There is a function room that seats 500-pax that is barely used, a huge entertainment space downstairs that used to be a nightclub but is now storage, and a further downstairs bar that never opens.
Furthermore, the accommodation is pitched to 'budget' while a strong demand exists in the area for mid-week corporate, and there is 5,000sqm of surplus land on the site zoned suited to a retail offering for food, take-away liquor or fuel.
White & Partners have now engaged HTL Property to market the high-profile pub and opportunity, through Queensland director Glenn Price, Asia-Pacific MD Andrew Jolliffe and national director Dan Dragicevich.
"The current operators are effectively only running half of the overall operation available to them, leaving numerous upside levers to an incoming operator in order to further drive growth," says Price.
"Queensland continues to operate in an environment with a clear scarcity of supply for top gaming assets, due largely to their tightly-held nature, and amplified by the market share of large corporate and private groups holding an enviable portion of key assets across the State."
The development potential – coupled with unprecedented growth in the region and another cut to the Reserve Bank's cash rate – is tipped to draw interest from property developers as well as hoteliers.
Market indicators suggest it will find sale price around $35 million.
The Acacia Ridge Hotel freehold going concern will be sold via Expressions of Interest, closing mid-November.