Hot on the heels of his sale of the Newington Inn Hotel to Solotel, Tim Condon is preparing to bring an old hotel back to Balmain.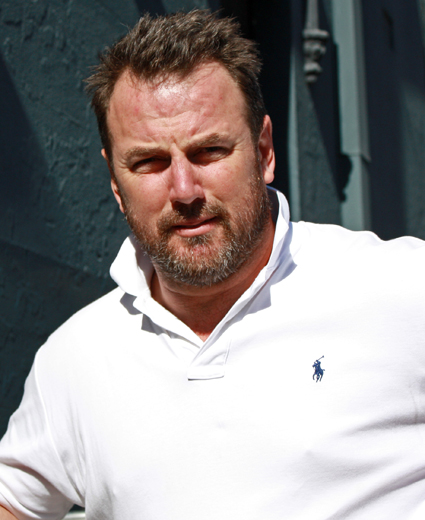 Well versed in the art of Balmain, living within the narrow streets and sending his kids to the local school, Condon has a history of nailing the re-branding of old pubs.
Formerly operating the Riverview Hotel and currently the much-acclaimed East Village Hotel, he recently purchased another pub through CBRE, on Balmain's bustling Darling Street from Patrick Gallagher and plans to put a new spin on its old identity.
"I drive past this place every day," Condon told PubTIC. "The East village is casual and family-friendly, with a focus on good pub food and craft beer, and it's less than a kilometre down the road.
"So what I wanted to do was nothing of those things. The complete opposite.
"If that's family-friendly and craft, here we're going to go more upmarket, grown up … more of a premium offering."
Built around 1871, the hotel traded for a hundred years as worker's club, the Cricketer's Arms, before becoming the Monkey Bar for a couple of decades, and Le Pub in the last few years.
In the near future it will return to its former glory as a pub representing Balmain's working class history, but with a few twists.
"The idea is to have two venues on the one site. There's the Cricketer's Arms and then the restaurant, with its main entry on Ford St, down the side.
"It can be accessed from the pub via a little staircase from the top, and will services the pub and the function rooms, but will have its own name, its own brand and identity."
Staying coy on the new restaurant, Condon said only that is would have an 'Italian influence' and that the pub would offer a separate menu.
Currently trading through the renovations, with virtually no outward signs of the new name, Condon said the 'Balmain Chinese whispers grapevine' has informed probably 75 per cent of the locals, who regularly mention to him plans they have heard.
"I don't confirm or deny any of it," muses Condon.
"All new furniture and a bar is being made offside at the moment, and will come in over a two-week period around the beginning of June, once the restaurant's finished downstairs, which is being built now.
"Then there will be a launch in mid- to late June, introducing it to the world.
"The old-school guys around here have been here 50 or 60 years. They came to the original Cricketer's Arms when it was here, so this is largely for them – bringing it back.
"There's a lot of excitement in the community about doing it."

Cricketer's Arms has a long history as an Australian pub name. Emanating from England, it first became popular around the era of the NSW gold rush.