Liquor & Gaming NSW has delivered a 7-year ban to the former licensee of the Hotel Orange, following his conviction for commercially growing cannabis.
An investigation in 2014 by NSW Police discovered a cannabis set-up deemed to be commercial under the control of Joshua Meijer, licensee of Hotel Orange. Meijer also ran three companies, which owned Hotels Dubbo's Railway Junction, Surry Hills' White Horse, and Parkes' Coachman.
On 3 June last year, Meijer was sentenced to two years' prison for enhanced cultivation of cannabis for commercial purposes.
Liquor & Gaming NSW submitted a complaint to the Board of the Independent Liquor & Gaming Authority (ILGA).
It was today announced that ILGA has found Meijer 'not a fit and proper person' to hold a liquor licence, as "his behaviour fell well short of the standard of conduct expected of a liquor licensee and business owner".
Meijer says he will appeal the ban, claiming he was suffering from undiagnosed medical conditions at the time of the cannabis arrest.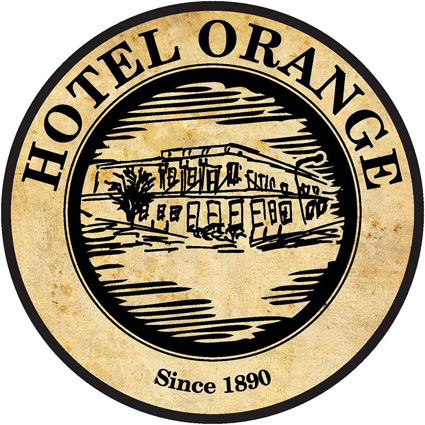 Today's news follows Friday's announcement of the latest Liquor & Gaming list of Violent Venues, featuring Hotel Orange at Level 2 restrictions, with 12 incidents in the 12-month reporting period.
Speaking on behalf of the pub's owners, new licensee Mick Fabar told the Central Western Daily that management had changed in December, following the trial of Meijer, and the incidents had occurred prior.
"We have a very structured management plan implemented, which is proving to be successful and we've got a good relationship with police."
Fabar also reports the pub has since joined the Orange Liquor Accord, and the family was hoping to overturn the Level 2 listing in light of the findings against the former licensee.
The question of venue-versus-licensee for the damning Violent Venues list echoes the cries of those owners or establishments burdened with 'Strikes' as a result of someone else's poor behaviour or management.
Thankfully, Liquor & Gaming heeded the pleas and last week overhauled the 3 Strikes scheme, most importantly shifting the blame for an offense from the venue to the licensee.
"The scheme has unfairly penalised new owners and operators who have been unable to remove Strikes incurred by previous management," said Minister for Racing Paul Toole.
"By attaching the Strike to the licensee rather than the venue, responsible operators won't be penalised for the poor practises of previous management."
The new so-called "Violent" Venues list highlights Merivale's ivy as the only Level 1 venue, having experienced 36 incidents of violence during 2016 – equating to 1.8 incidents per 100,000 people, making it 915 times safer than the Sydney CBD precinct it resides in.
While Hotel Orange may not claim quite the same success, its clear-cut case of being punished for the sins of another acknowledged sinner, could be what it takes to see the Violent Venues list finally tweaked, bringing it in line with the revised 3 Strikes scheme.